You can use this feature to populate a member-specific template UI with data stored in Memberstack. This data is securely stored and served by Memberstack so that only the site admin and your member will be able to view it.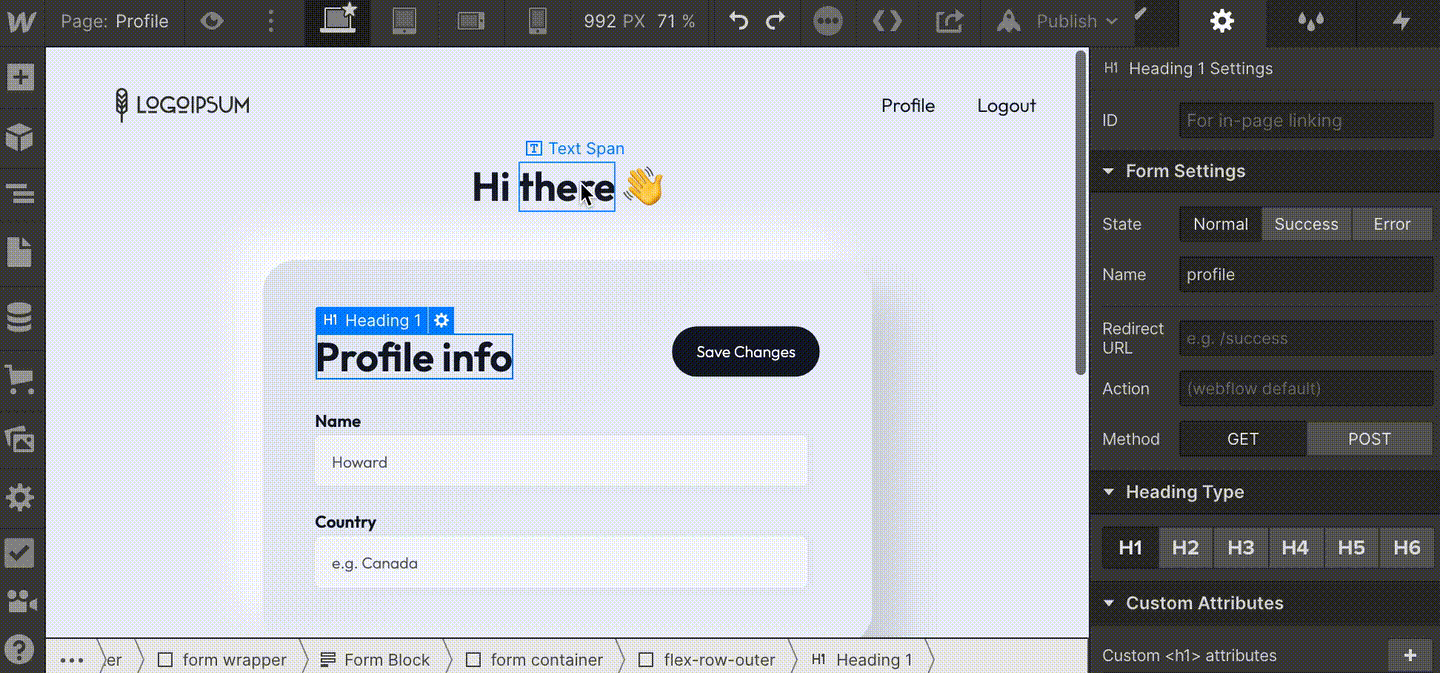 Step 1 → Update your database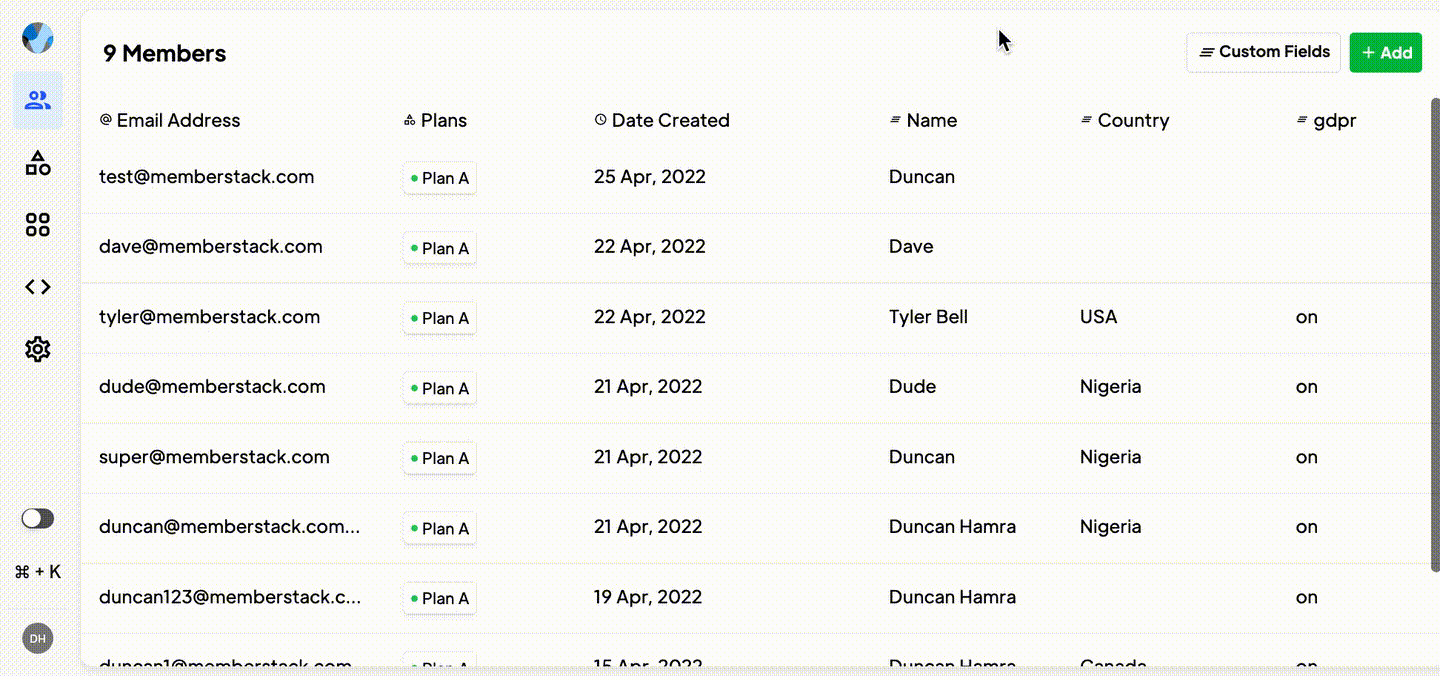 In Memberstack → Navigate to the Member's page and click "Custom Fields"
Then give the field a name and a custom id. You'll need the custom ID in step 2...
Step 2 → Map the fields in Webflow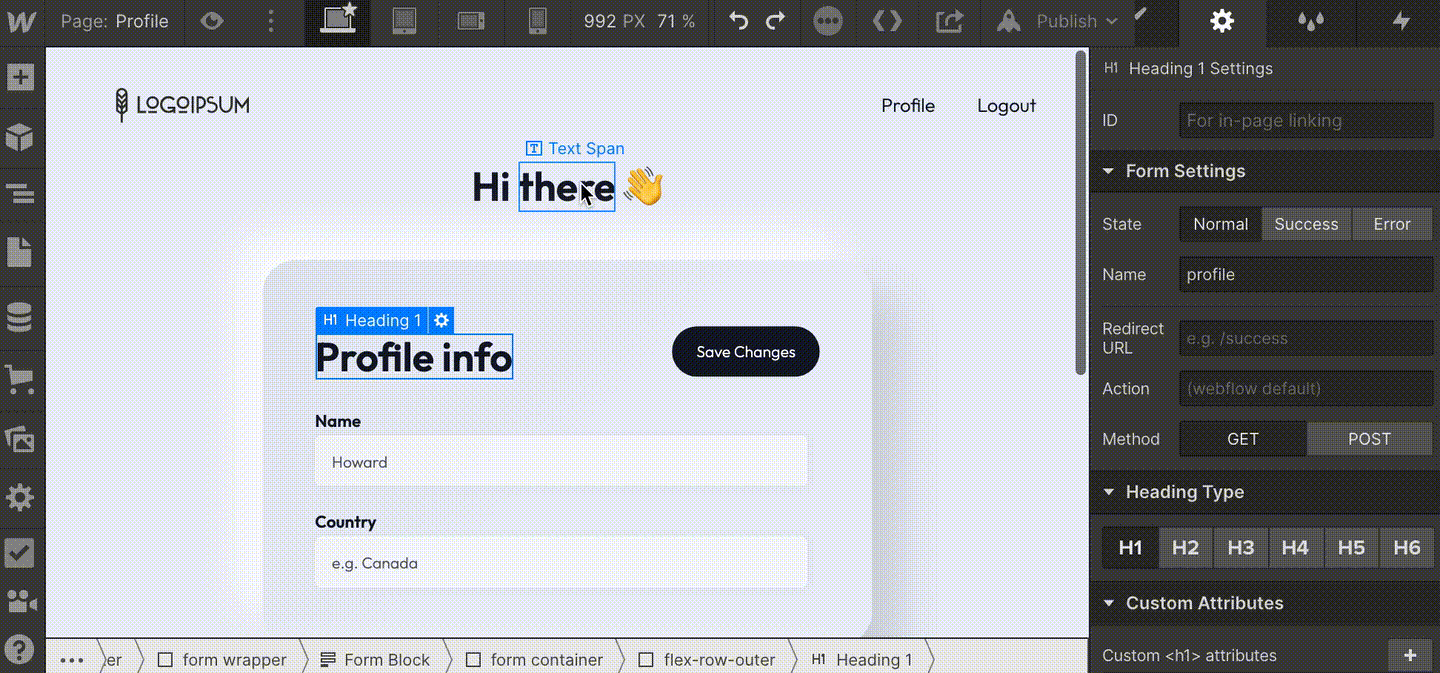 In Webflow → Select the element you want to personalize and give it an attribute of data-ms-member + the fieldID from Memberstack. Here's Custom Field ID.
On your published site → Log in or refresh the page. Memberstack will swap the original text with the text stored in Memberstack.
✨ Tip: If the field is empty, the element will revert to its original state. Be sure to use placeholder text which makes sense by default.
Things to consider
Members can only see data associated with their own account. You cannot use data attributes to display data publicly or to other members.