In this article, Tyler's going to show us how to use the Login as Member feature.
Note: This feature does not conflict with the disable concurrent login feature. An admin and a member can be logged into the same account at the same time.
Navigate to the Members page.
Select the member you want to log in as.
Click the 3 dots at the top right corner, and then click "Login as Member."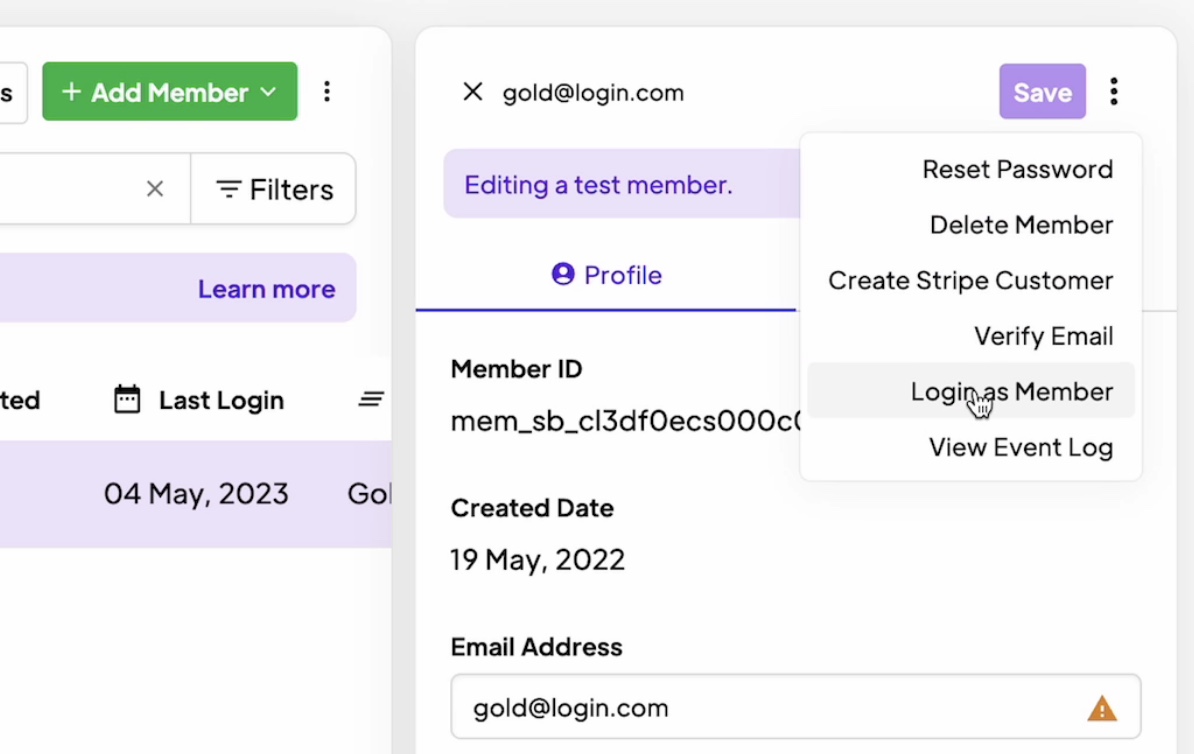 This will pop up a modal with your domains.
Click on the input and select a domain from the dropdown. If you don't see your domain, you can enter it manually or add the domain on your settings page.

And that's it! When you click "Login as Member" you will get the actual login redirect for that particular member.
If you have any questions or suggestions for our team, please leave a comment below 👍
Keywords: Login with member, view as member, emulate member, login as user, login as another user, admin login, debugging, impersonate member.