When a new user signs up to your account, Memberstack automatically sends out an email message to verify the address. Sometimes users lose the message or forget about it.
You can manually verify a user email account from your Memberstack dashboard. Here's how.
Verifying an Email Account
Navigate to the Members page and select a member. The side panel will display.
Click the ellipsis next to the Save button.
Select Verify Email.
The orange icon next to the member's email will change to a green checkmark.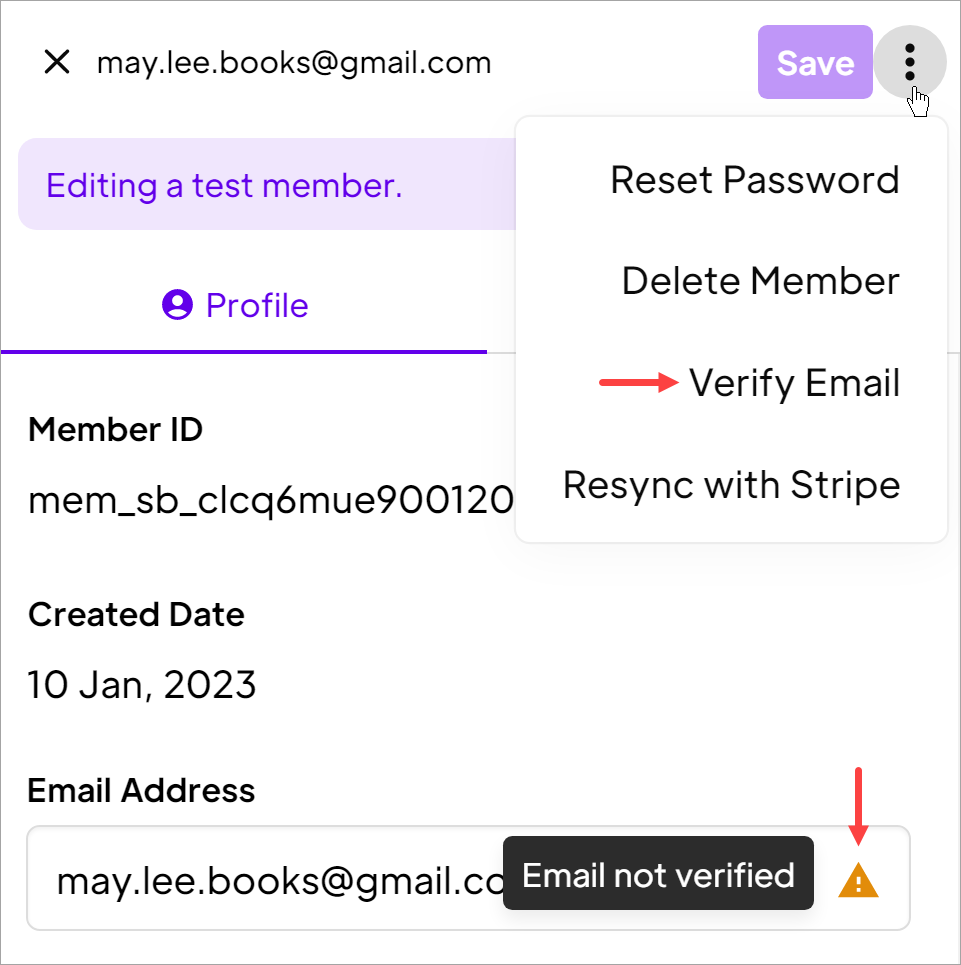 That's all.
Now you know how to verify a Memberstack user email.