This article shows you how to open the Event Log. This handy feature creates a digital paper trail so you can see what each member has done on your site. There are two ways to open the Event Log.
Showing All Members
The first option opens the Event Log and displays all members and all actions. Of course, you can use filters to narrow the display.
Log in to your Memberstack dashboard.
Click Dev Tools on the side menu.
Click the Event Log button at the top of the page.
By default, the table displays all events for all members. To filter the results, click the Filters button and choose an option: Event Type or Source.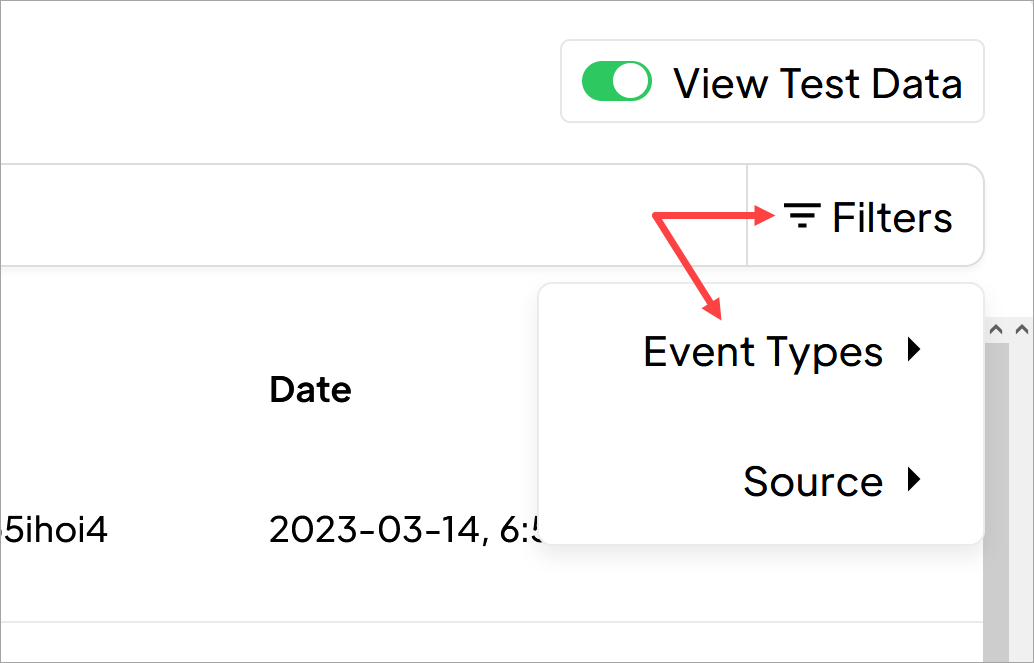 Event Type
In the popup window, check one or more boxes to apply filters. Memberstack automatically adjusts the list of results in the table.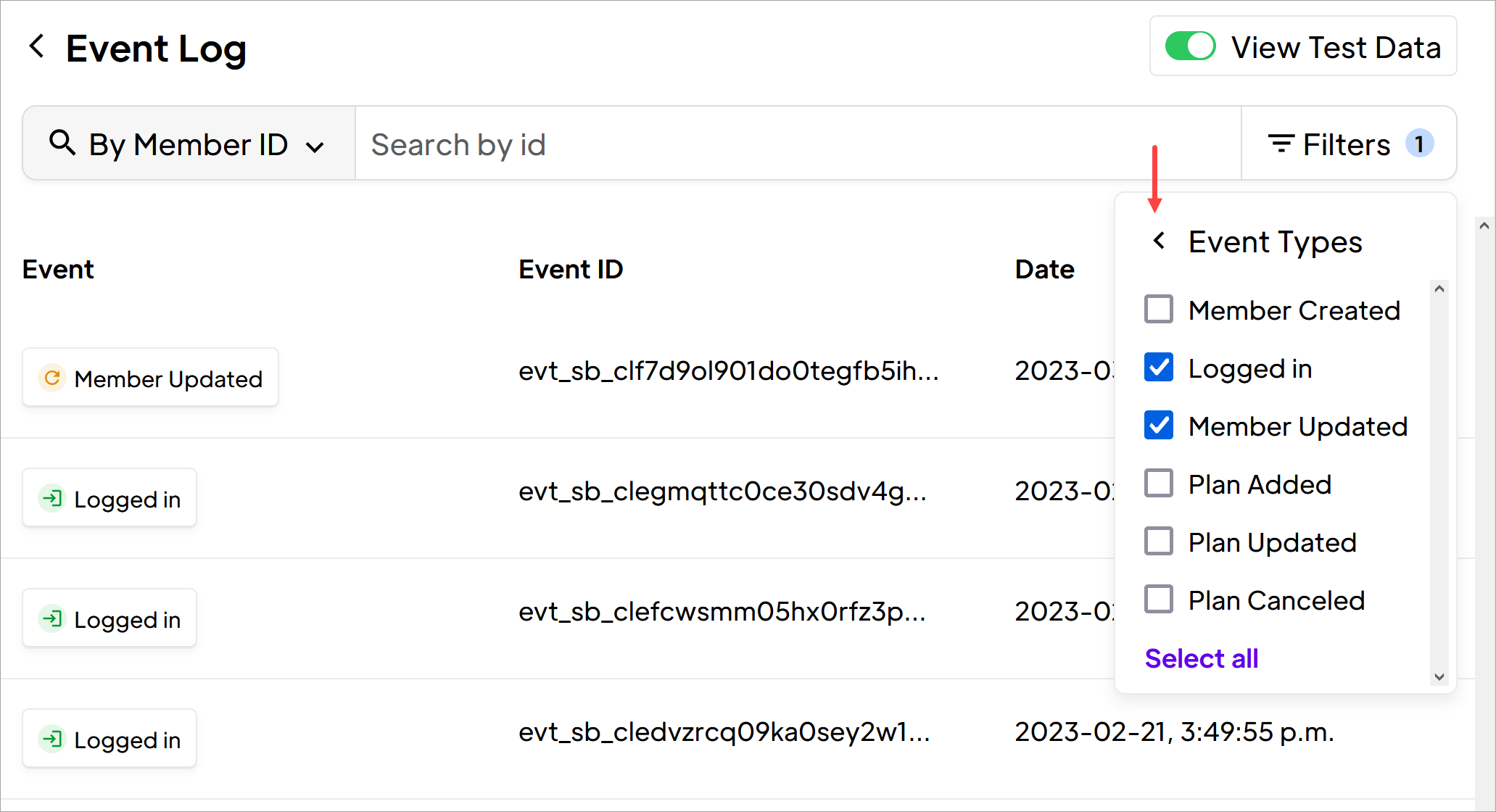 Source
Optionally, enable one or more Source filters to see what triggered the events that appear in the log.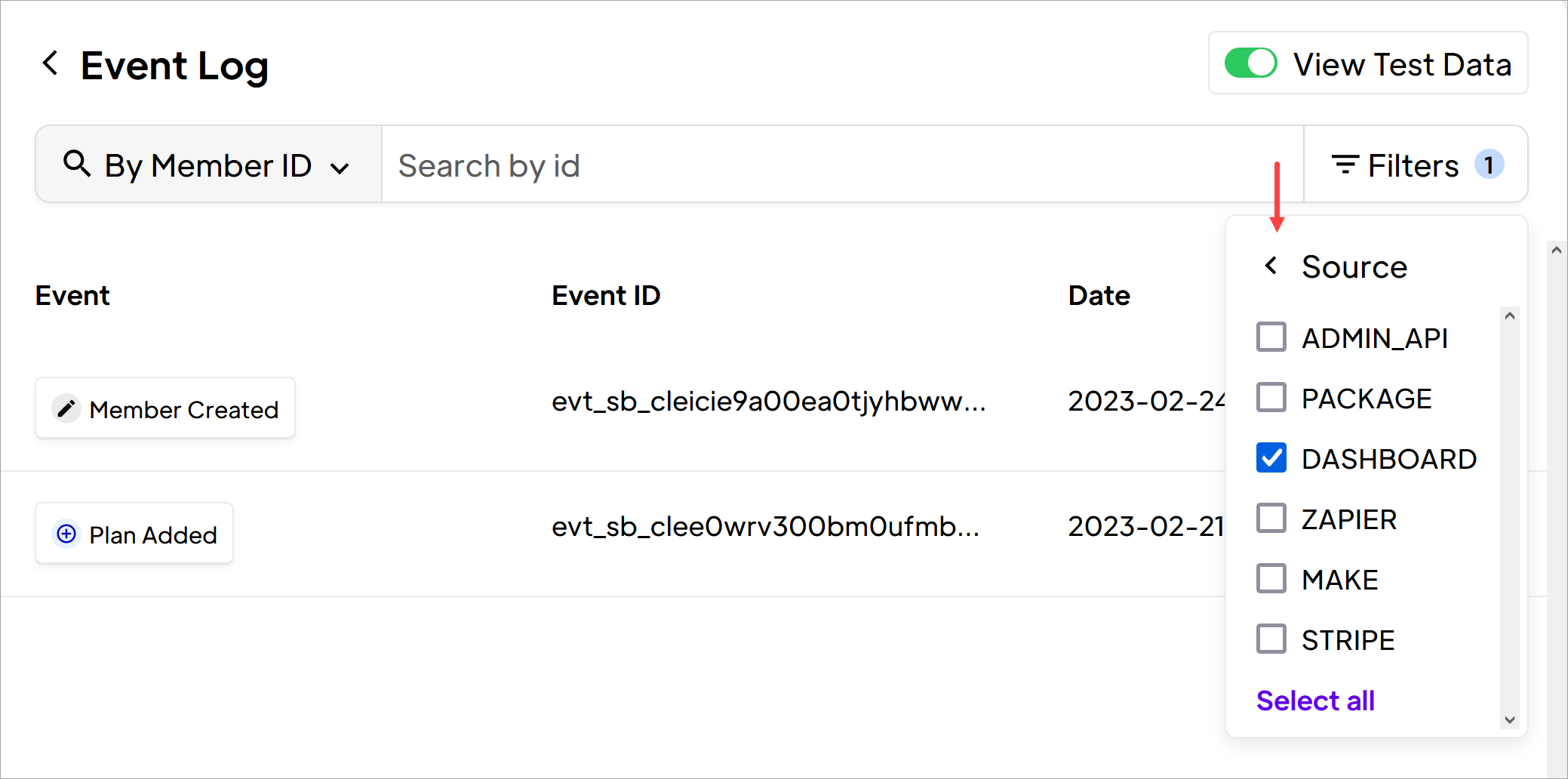 Showing a Single Member
Use this option to open the Event Log for one member.
Click Members on the side menu.
Click a member row in the center window.

In the new side panel, click the ellipsis and then select View Event Log.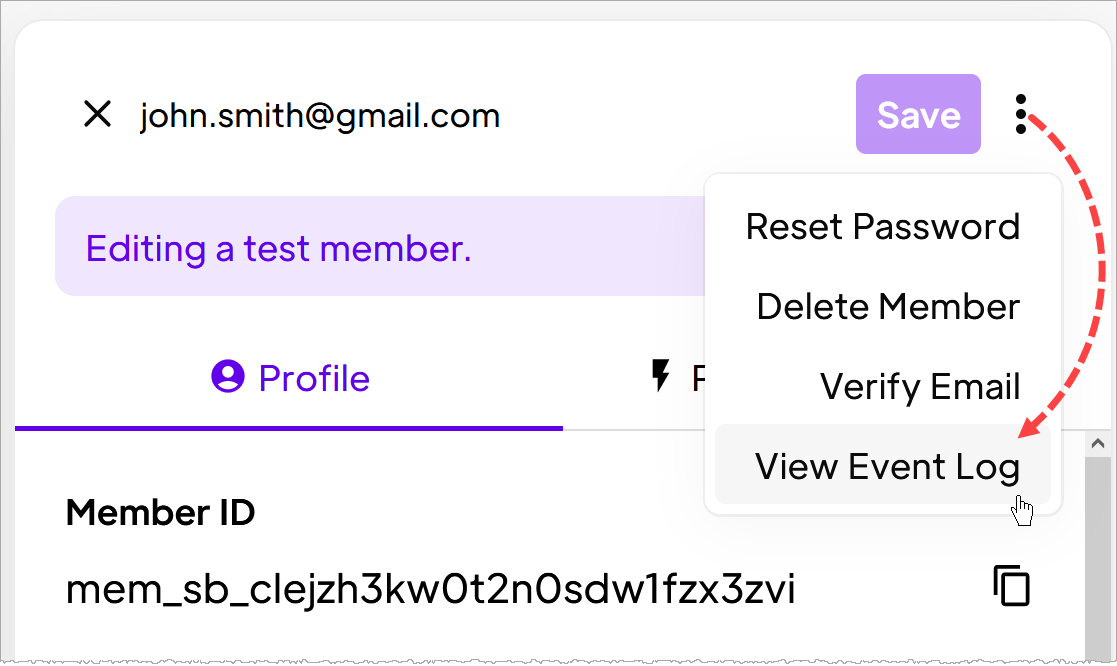 Memberstack shows all the events associated with that member. Use the Event Type and Source filters to narrow the events on display.
Viewing Event Details
To see specific details about an event:
Open an Event Log (either All Members or a Single Member).
Click a line. A new window displays.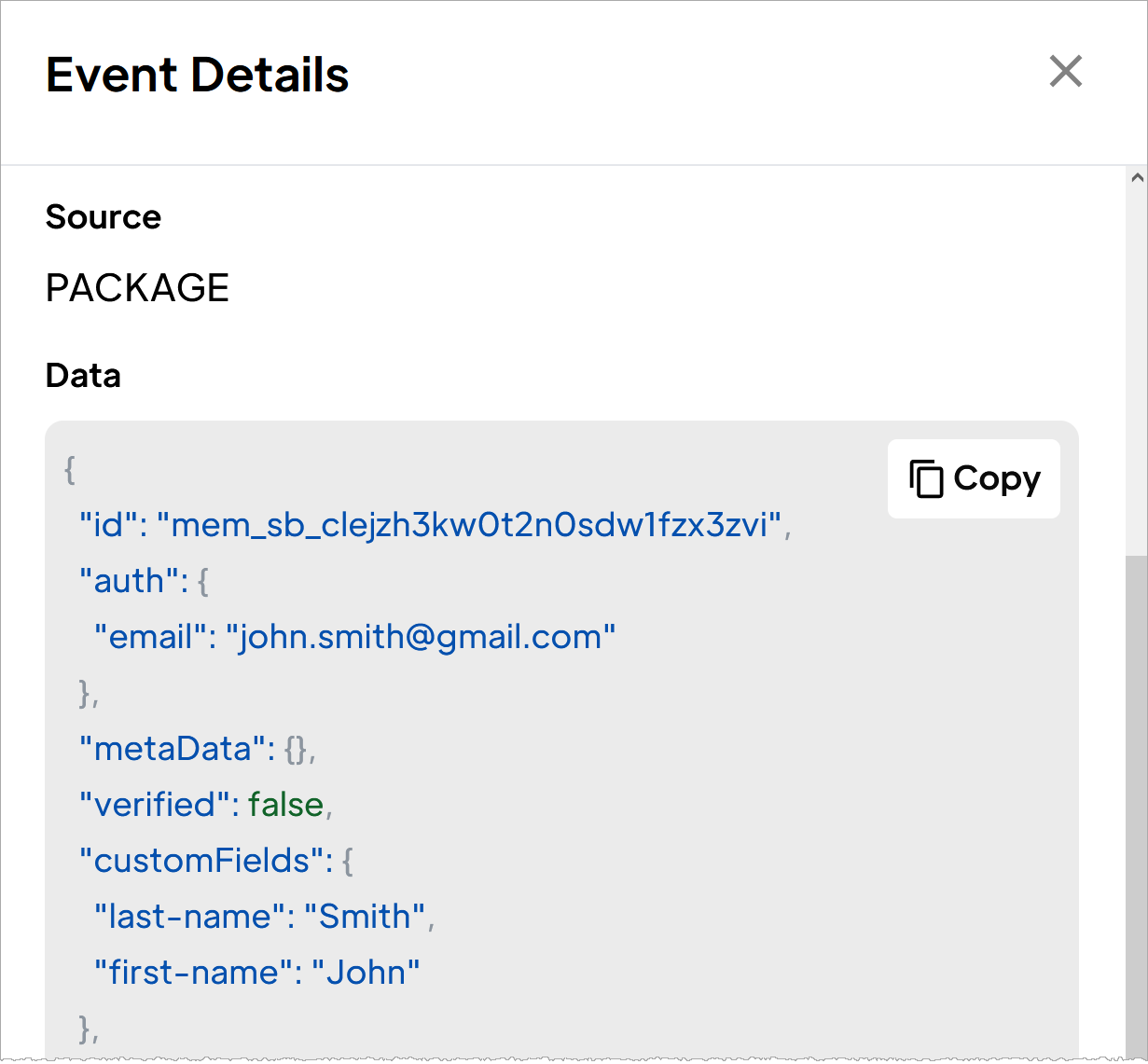 That's it.
Now you know how to open an Event Log for any member.