Download a CSV file containing all subscription data from Stripe for tax purposes and/or analytics.
Step 1 → In your Stripe account, go to Billing and then Subscriptions. You should see something like the image below.
Step 2 → Click Export in the top right corner ("Step 2" in the image below) to launch a modal/popup.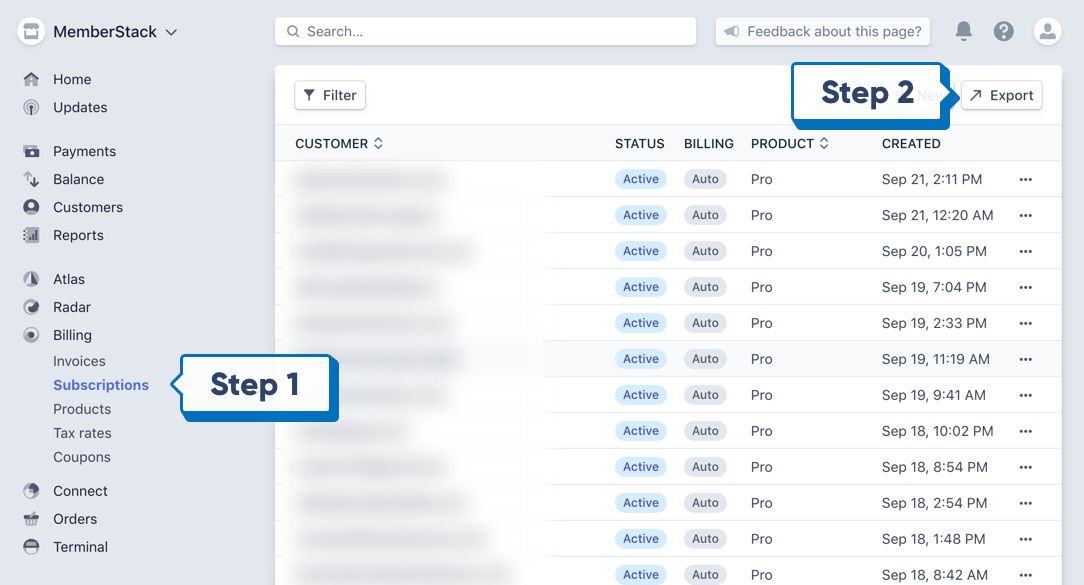 Step 3 → Click on the dropdown selection field under Columns. Select Custom from the list.
Step 4 → Check the appropriate checkboxes to export the data you need.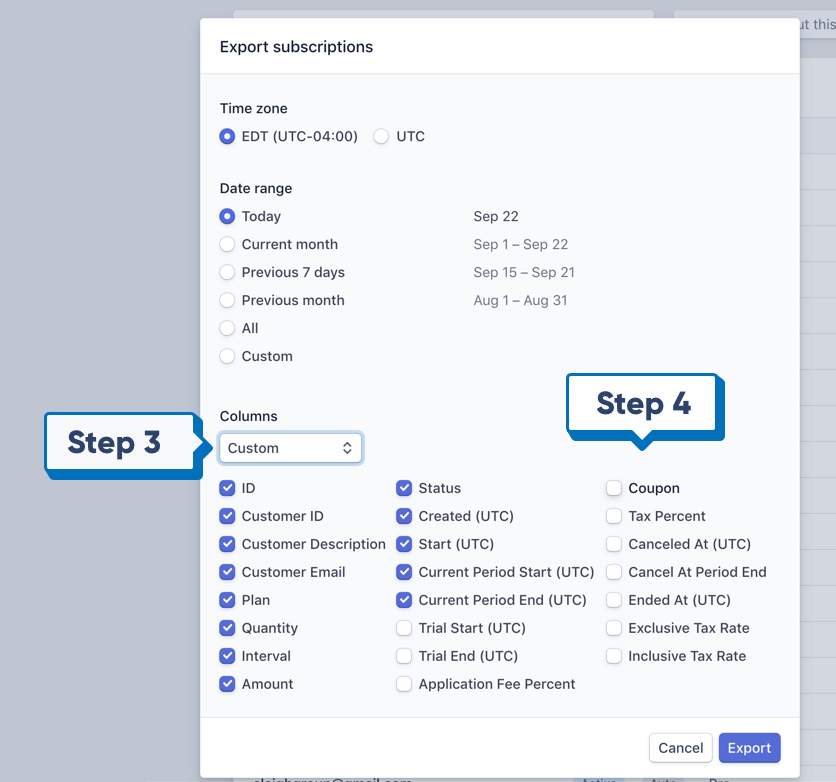 Other data you can export:
Customer email

Plan

Amount

Status

Created date

Trial Start

Trial End

Coupon

Tax Percent

Canceled Date