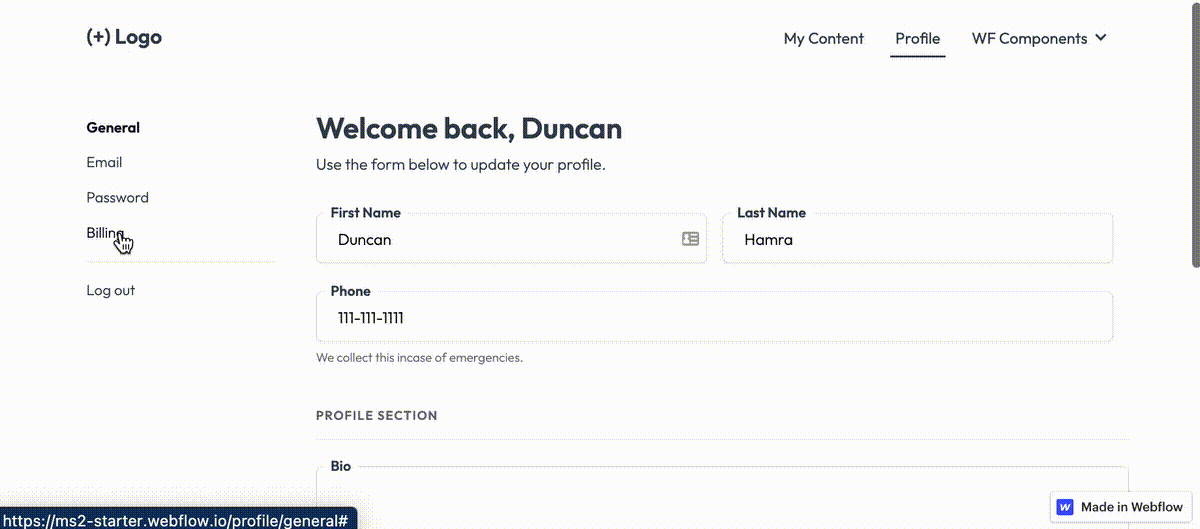 Memberstack relies on Stripe's hosted Billing Portal to enable members to securely manage paid plans, subscriptions, purchases, payment information, etc.
Launch the Customer Portal
Create a button and add the data-ms-action="customer-portal" attribute.
👀 This button will automatically be hidden from members with no paid plans because members with free plans are not added to stripe.
How can one of my members update their credit card information?
For members looking to update their credit card information, it's straightforward:
Log In: First, log into the member area of the website.
Access Portal: Click the button with data-ms-action="customer-portal" to launch the Stripe Customer Portal.
Update Payment Method: Here, you'll see an option for 'Payment Methods'.
Follow Prompts: Complete the required fields with your new credit card information and confirm the changes.
This will update their payment method for all future transactions.
Configure the Customer Portal
Pending... please reach out if this is something you need.