Use this feature to migrate your Stripe Products (subscriptions, one-time payments, etc.) into Memberstack. This is required if you want to import paying members.
💡 Note: Before you dive in, you'll need to Connect to Stripe. You must use the same Stripe account for your old account and your new account.
Step 1 → Find the Stripe Product you want to import.
Navigate to your Products page in Stripe. Make sure your Stripe account is in Live mode.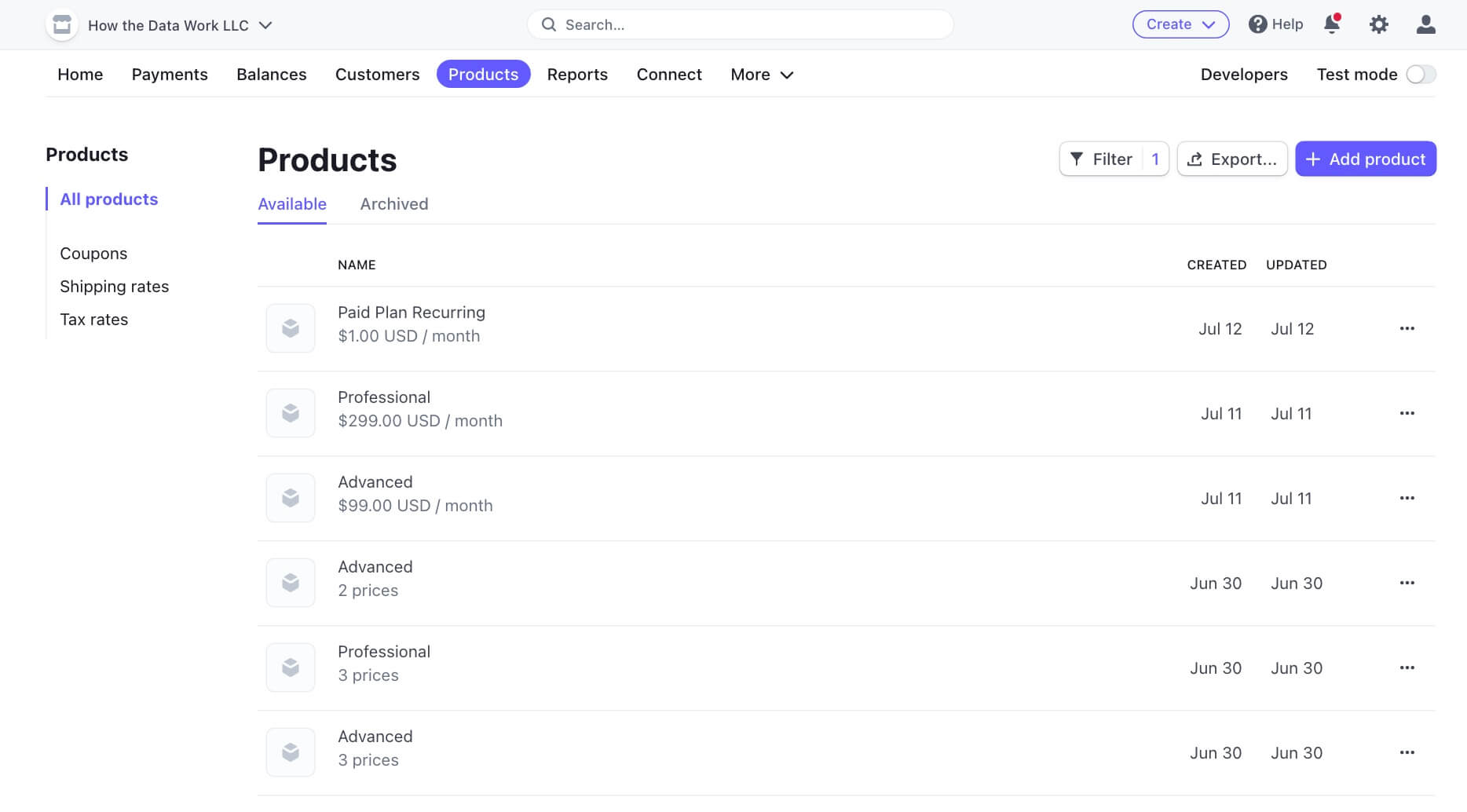 Locate the product you want to import and click on the plan name to view it.
Step 2 → Copy the Product ID
From the specific product page, you'll need to copy the product ID. Note: use the product ID, not the price ID.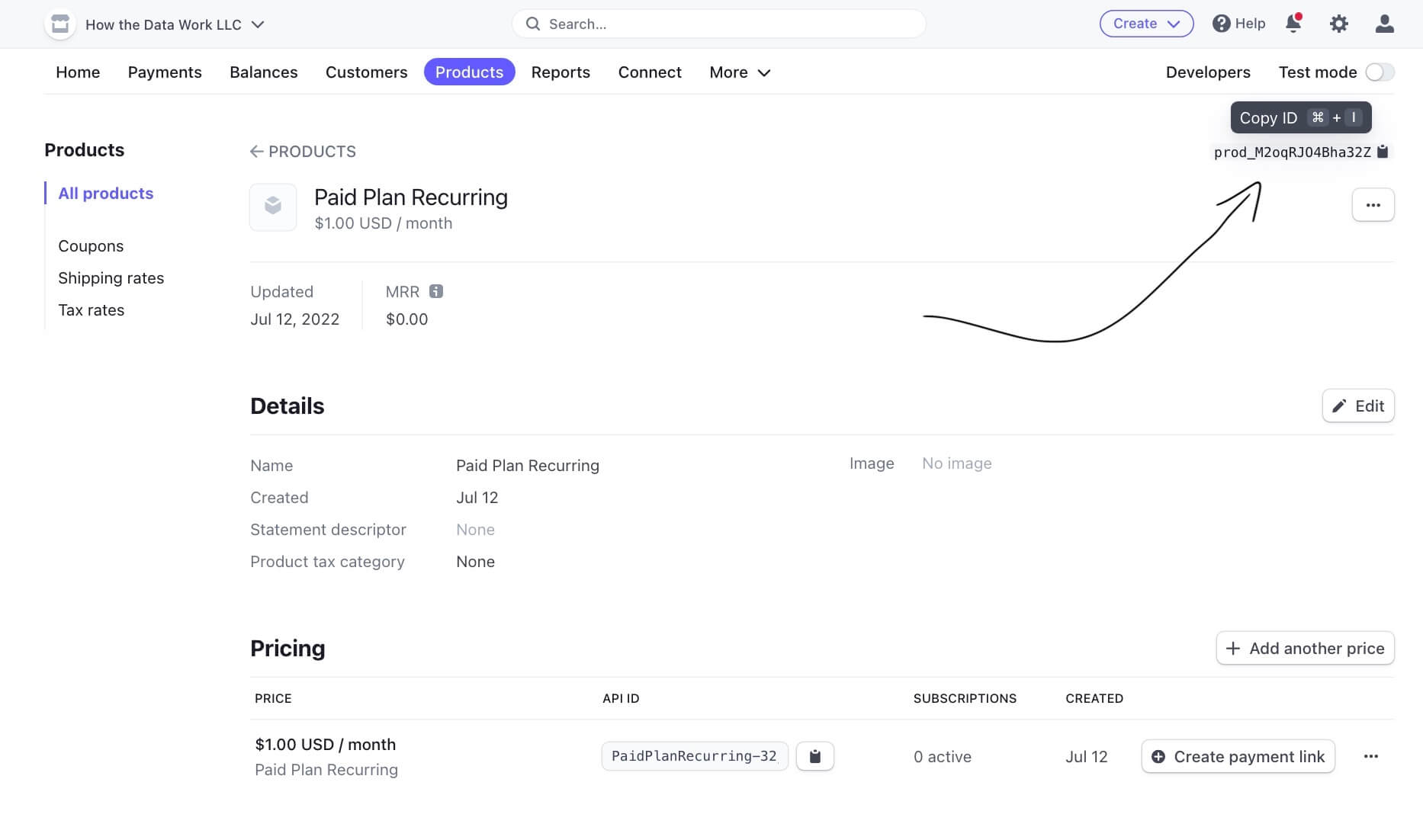 Step 3 → Import into Memberstack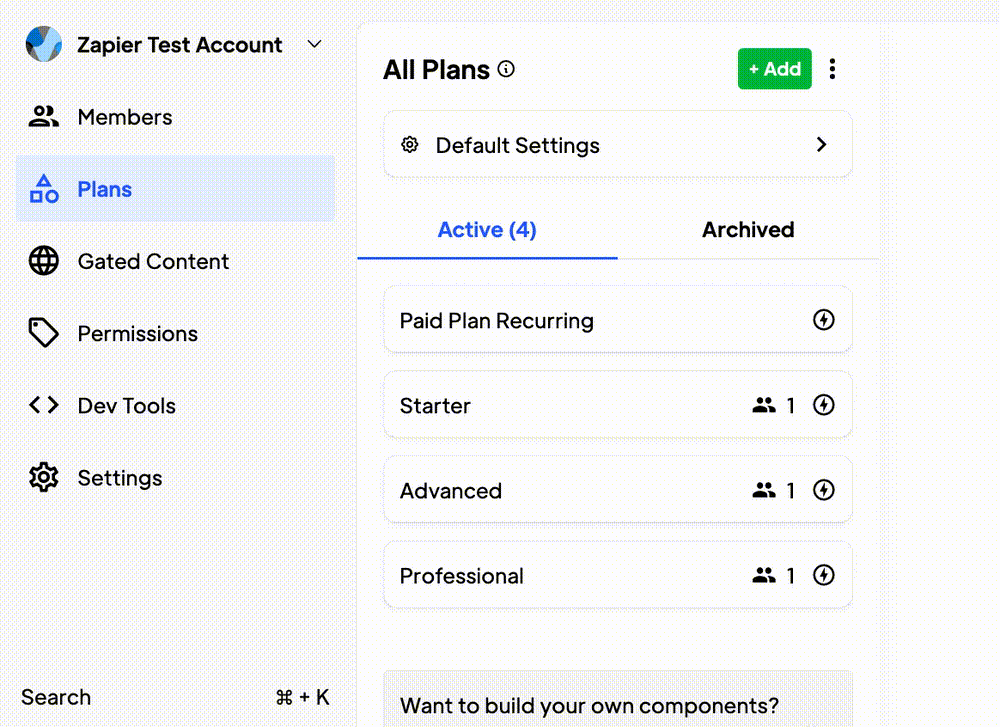 Navigate to the Plans page in Memberstack.
Click the 3 dots next to the "Add" button.
In the drop-down, click "Import via Stripe
Paste the product ID and click "Save".
Next Steps
Once you have all of your free and paid plans inside of Memberstack, it's time to import Paid Members.
Troubleshooting
Make sure you are copying the Live mode product ids in Stripe. The import will fail if you try to import Test mode production ids.