Stripe gives you an opportunity to add a splash of branding to its somewhat minimalist checkout page plus a few site pages and documents. Here's how.
You can also use your own custom domain (Stripe →).
Opening the Branding Page
Log into your Stripe account.
Click the Settings icon (gear) in the top right corner of the page.
Scroll down to the Business settings heading.
Click Branding.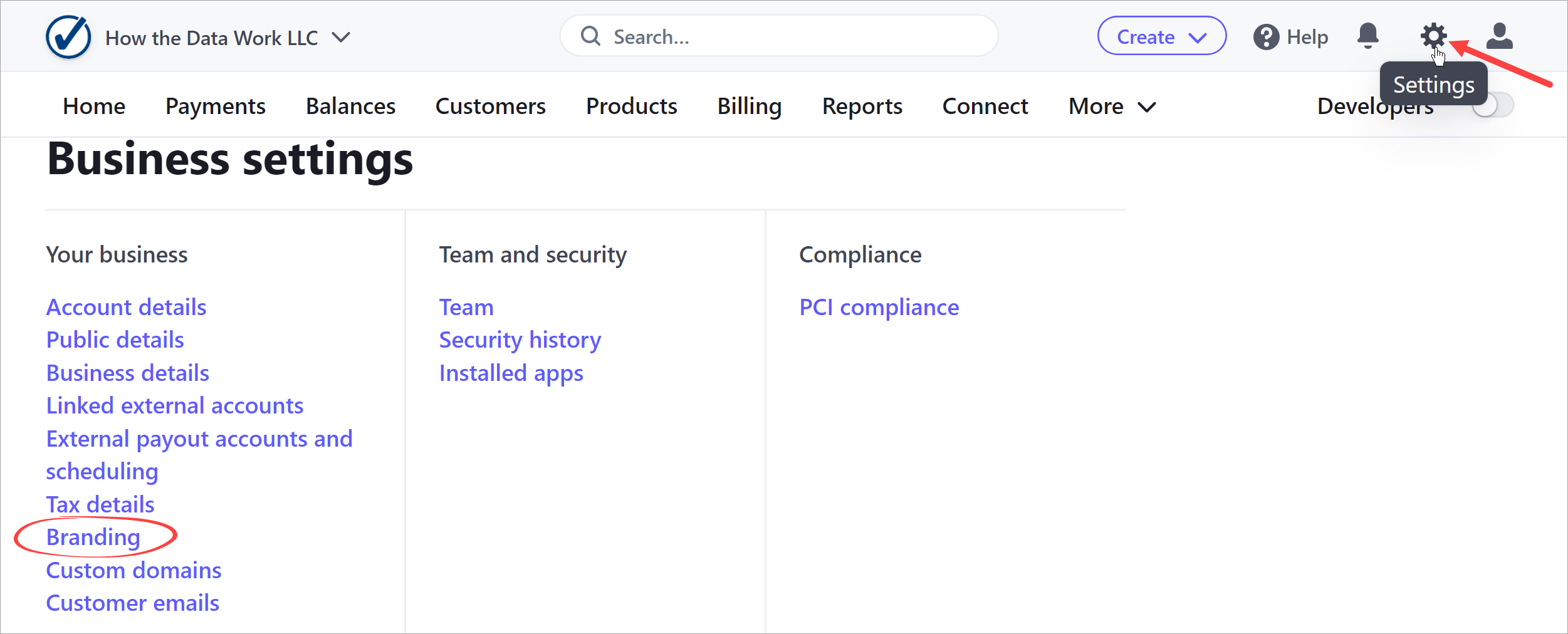 Branding Options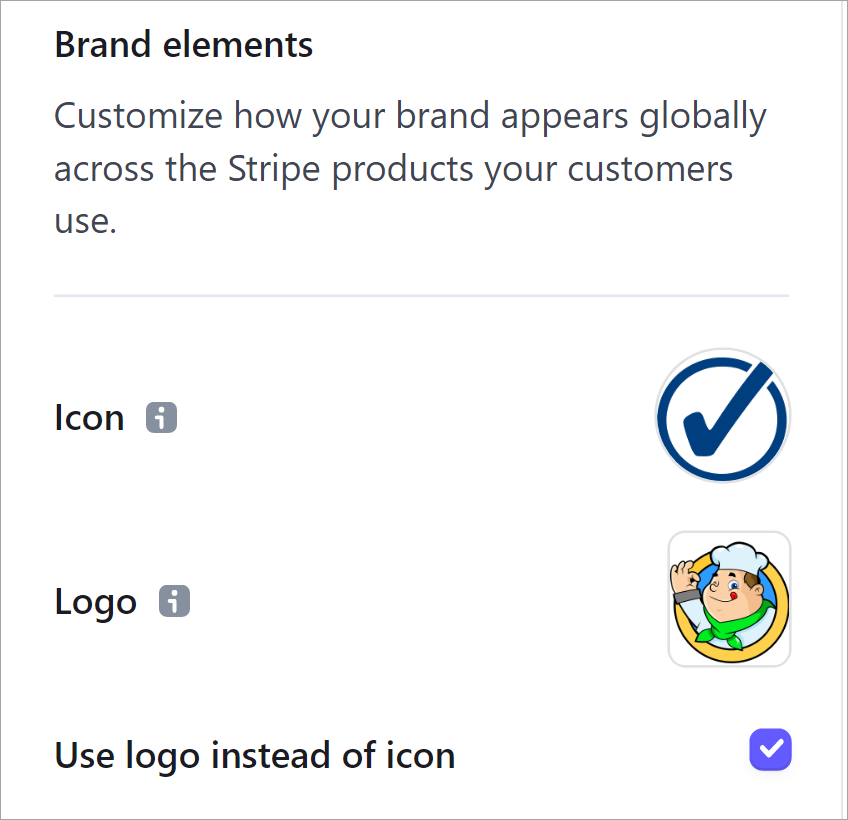 Use the pallets to add your brand's color scheme. These changes automatically appear on several pages and documents but not the Checkout, which gets its own design page (see below).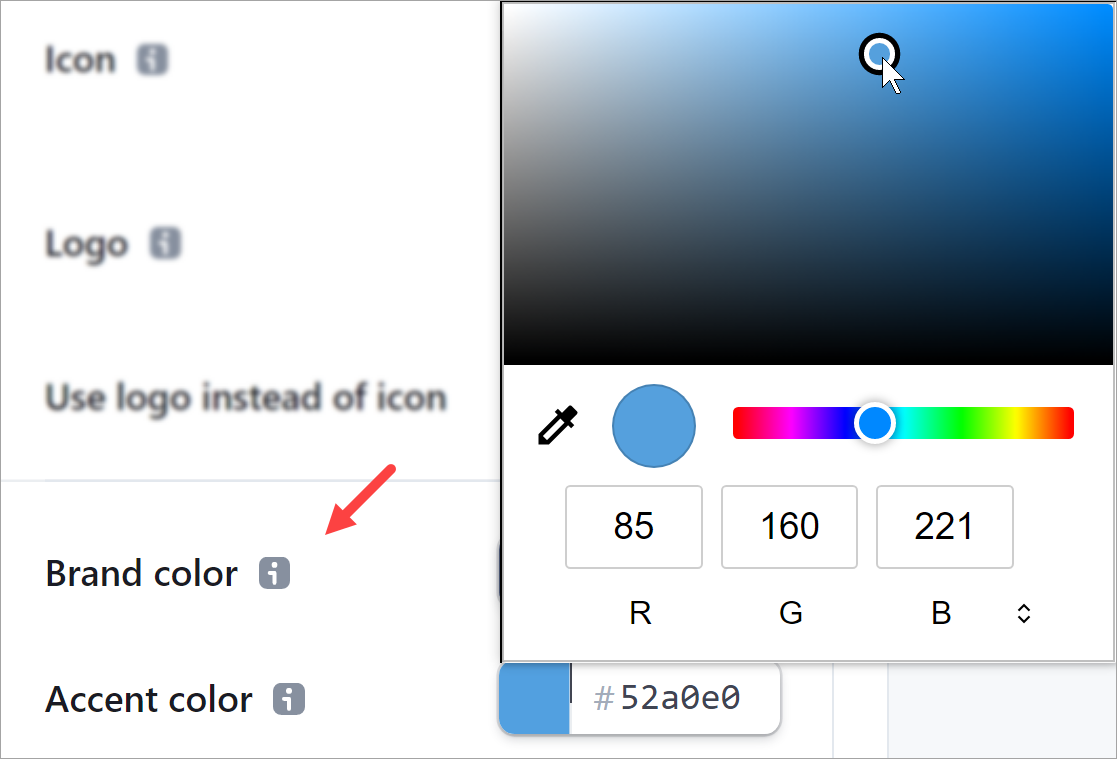 Previewing
Preview your new design choices and click Save changes if it all looks good,
Go to the PREVIEWS section and hover the mouse to email yourself a test invoice with the new logo and color scheme.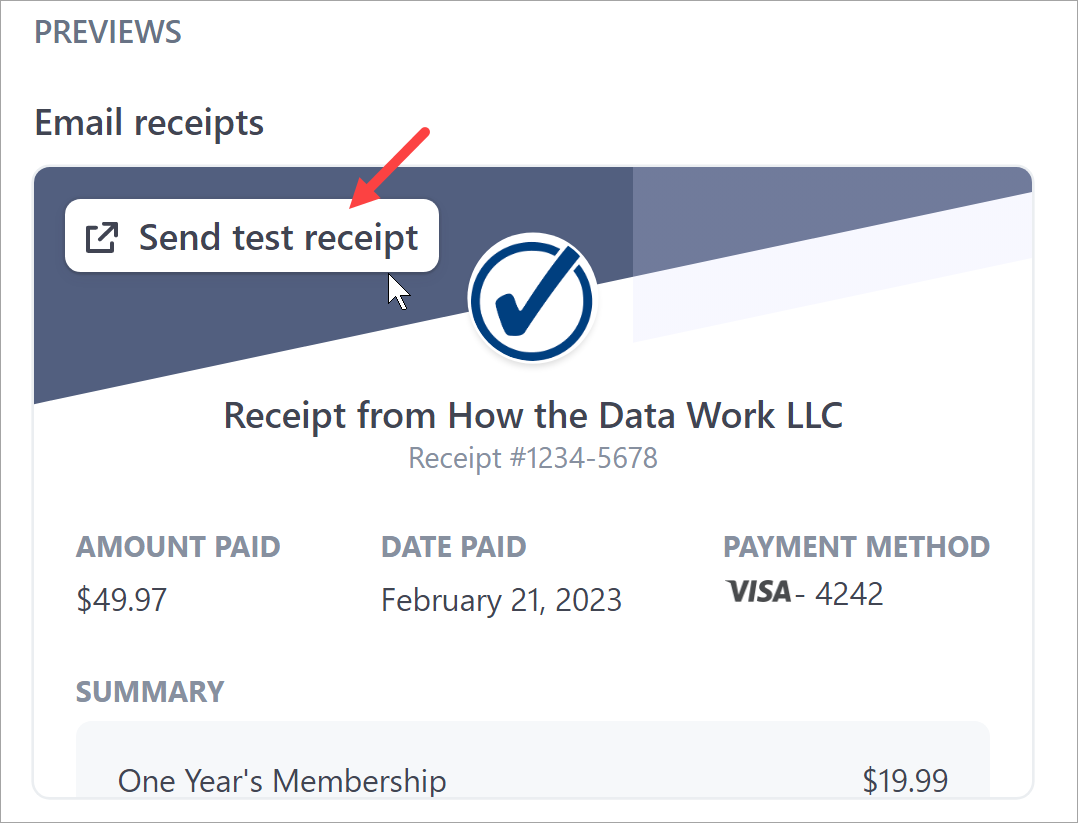 Click the menu tabs to preview changes on each page and document.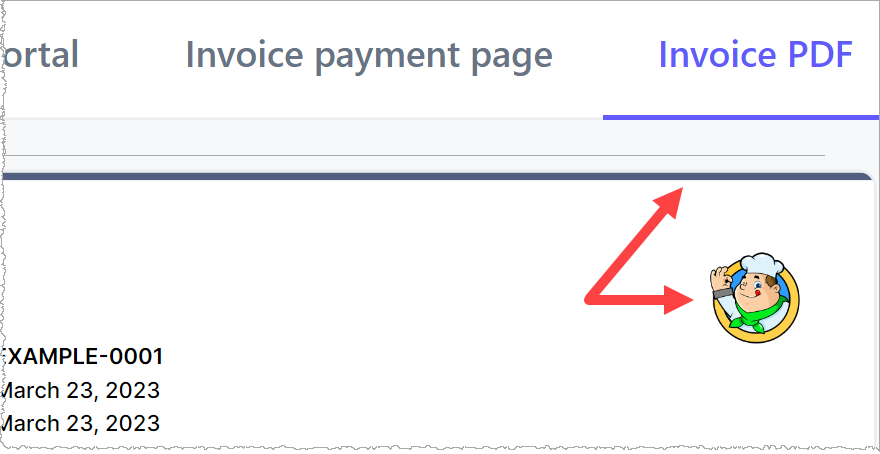 Checkout Page
To change the look of the Checkout page, click the menu tab and then Make changes.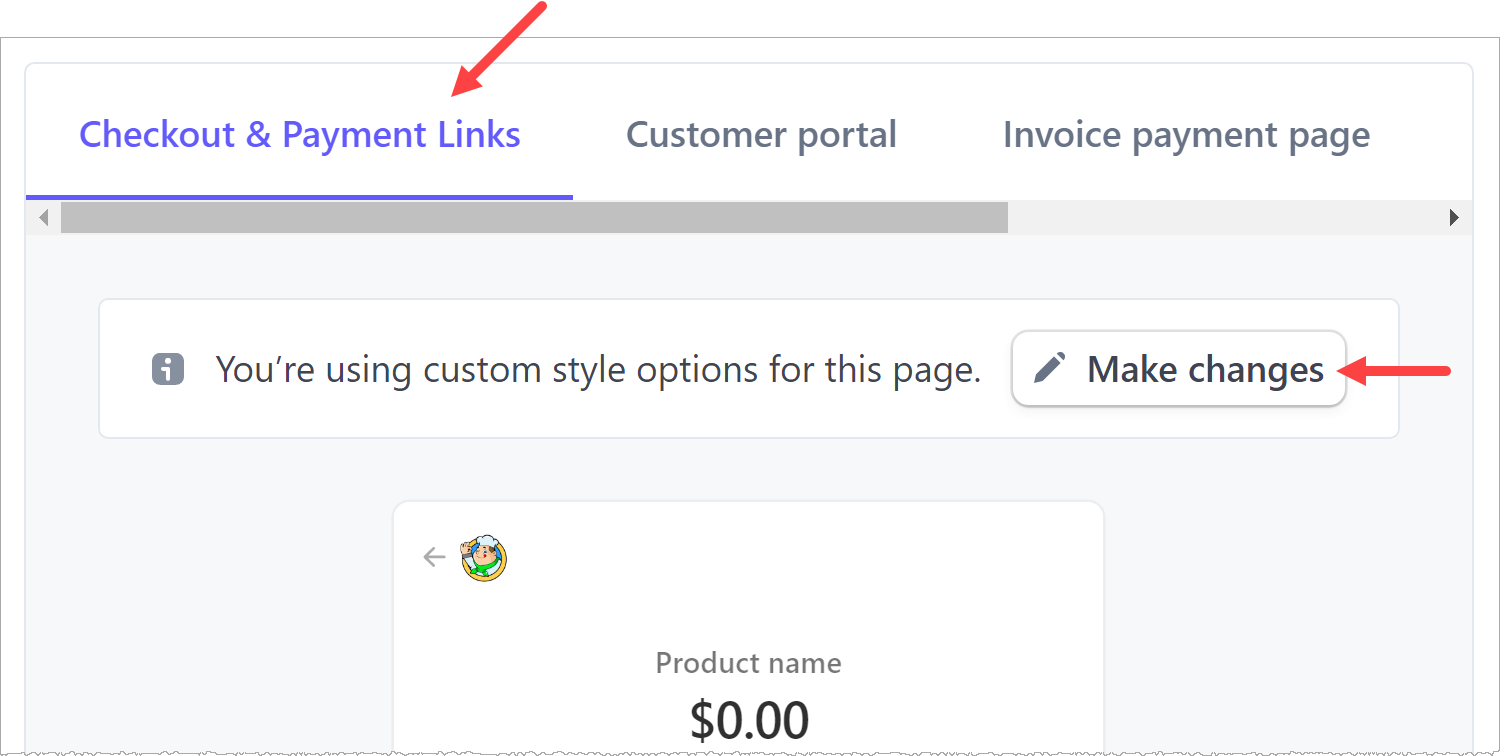 On the Checkout styling page, you can:
check the box to automatically apply the same colors you set in the previous step (see above) or use these pallets to add custom colors to the Checkout page
change the font
change the shape of the Pay button (pill, rounded , or rectangular)
Click the device icons to preview the display on mobile screens and desktop monitors. When you're finished, click the Save changes button in the top right corner of the page.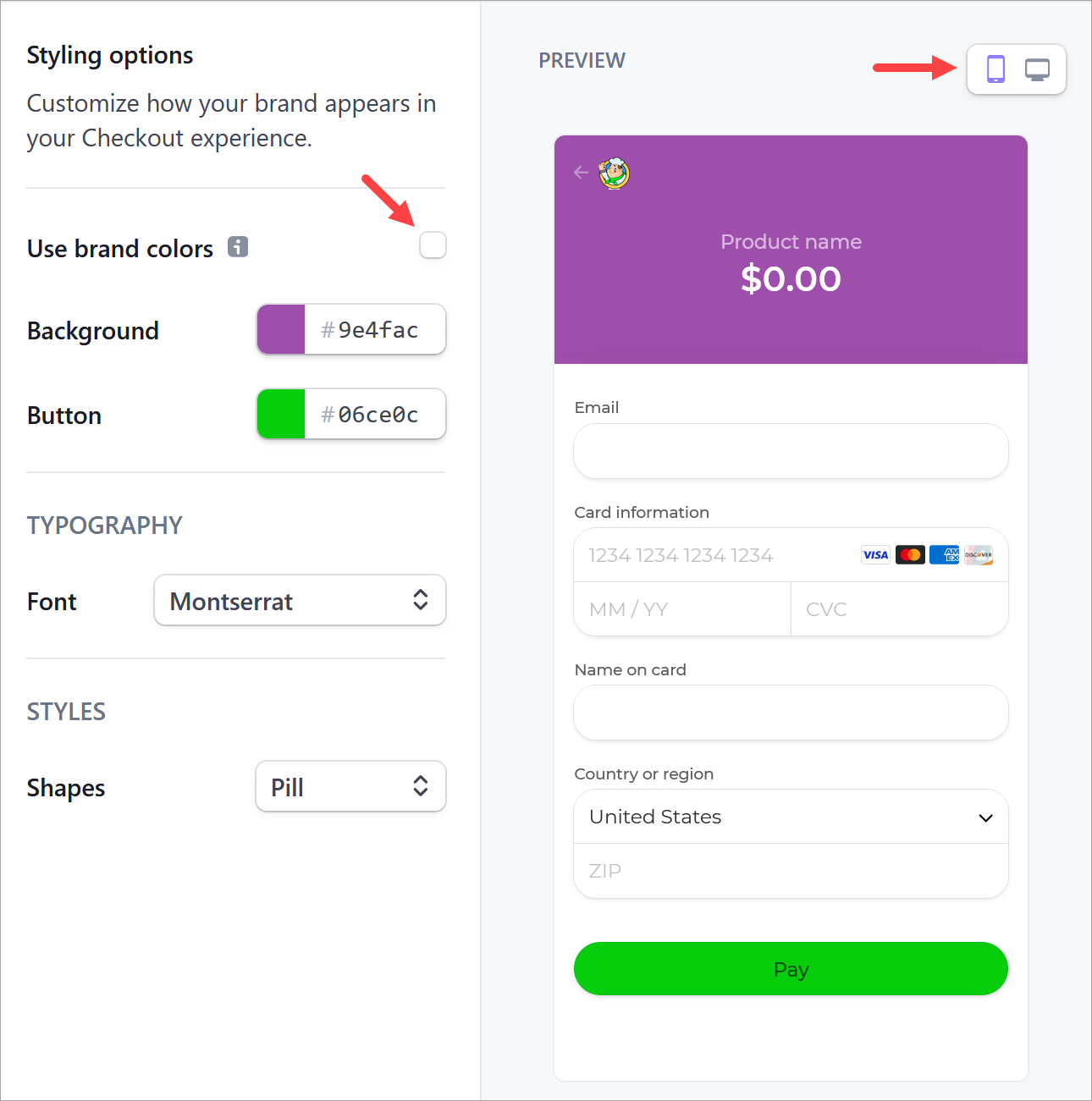 That's all.
Now you know how to add branding elements to the Stripe Checkout page.