Stripe makes it easy to send your customers a reminder about an expiring credit card.
Tip For more details, read Stripe's documentation about customer email notifications and reminders. Learn more.
Enabling Reminders
Log in to your Stripe account and click the Settings icon (a gear) in the top right corner of the page.
Scroll down to the Business settings heading and click Customer emails.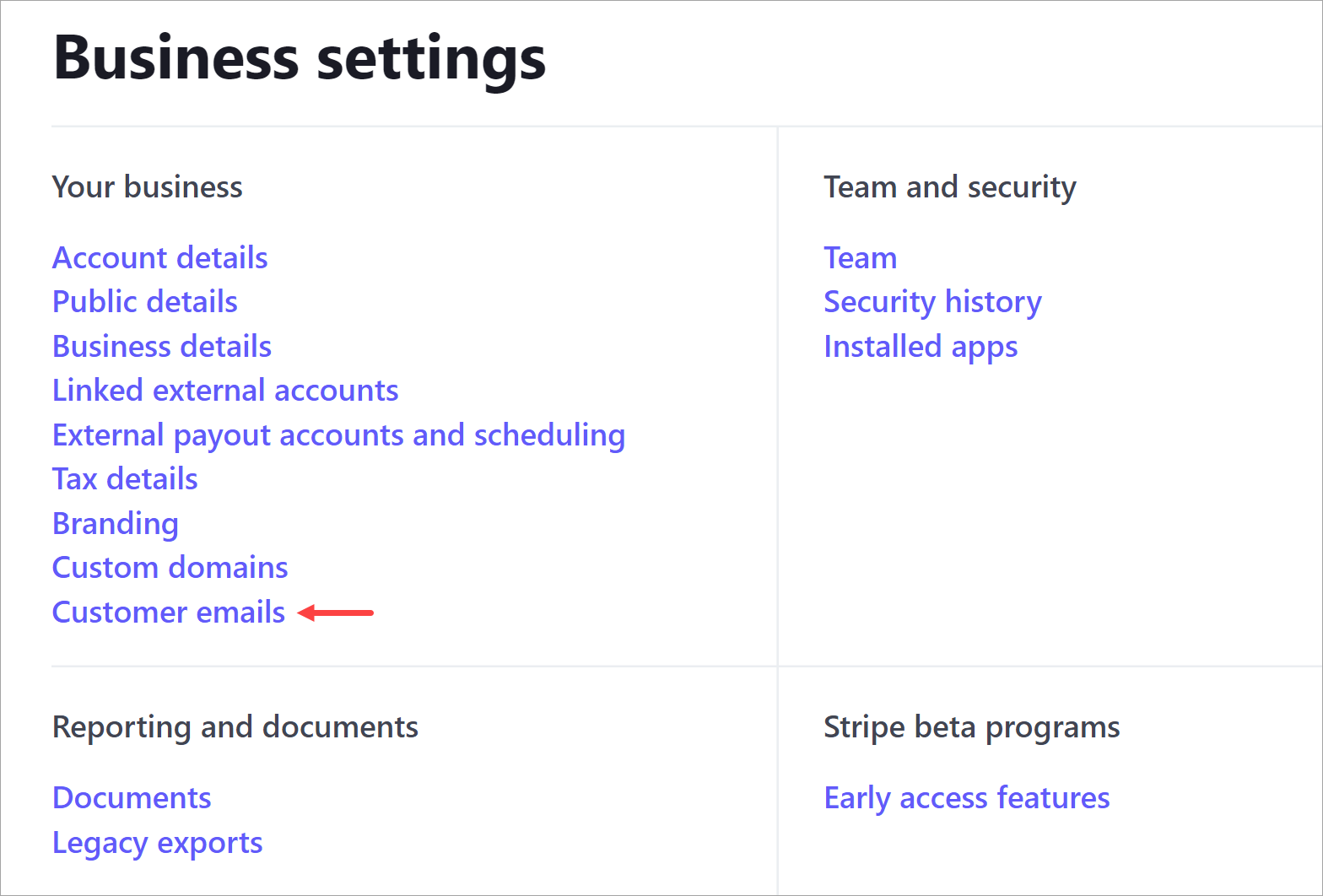 On the next page, click Billing settings.

Scroll down to the Customer emails heading and switch on the toggle. Optionally, click the eye icon to preview the reminder.

That's it.
Now your customers can keep their credit cards up to date.