In this article, you learn how to create a Free Plan. I also review customization options and provide links if you want to explore them in detail.
Creating a Plan
Go to your Memberstack dashboard.
Click Plans on the side menu.
Go to the top of the screen and click the + Add plan button.
On the next page, select Free plan and then click Next.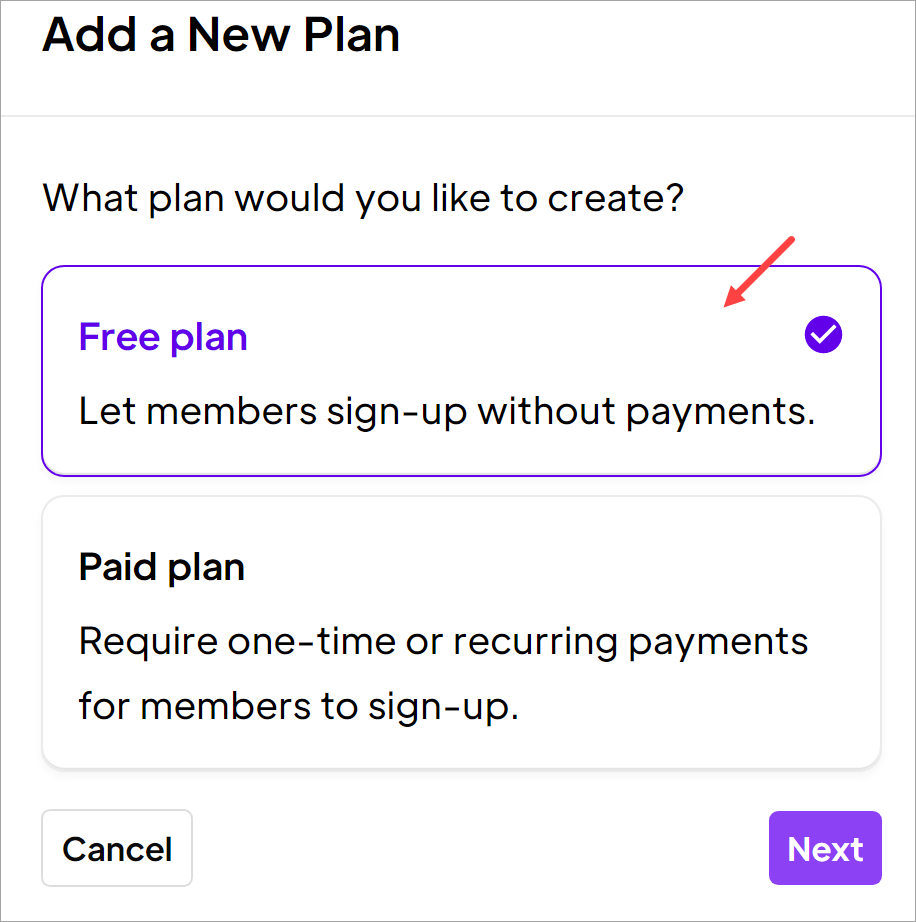 Enter a plan name and click Create Plan. You can add descriptive text to the field. That's optional and only for internal use.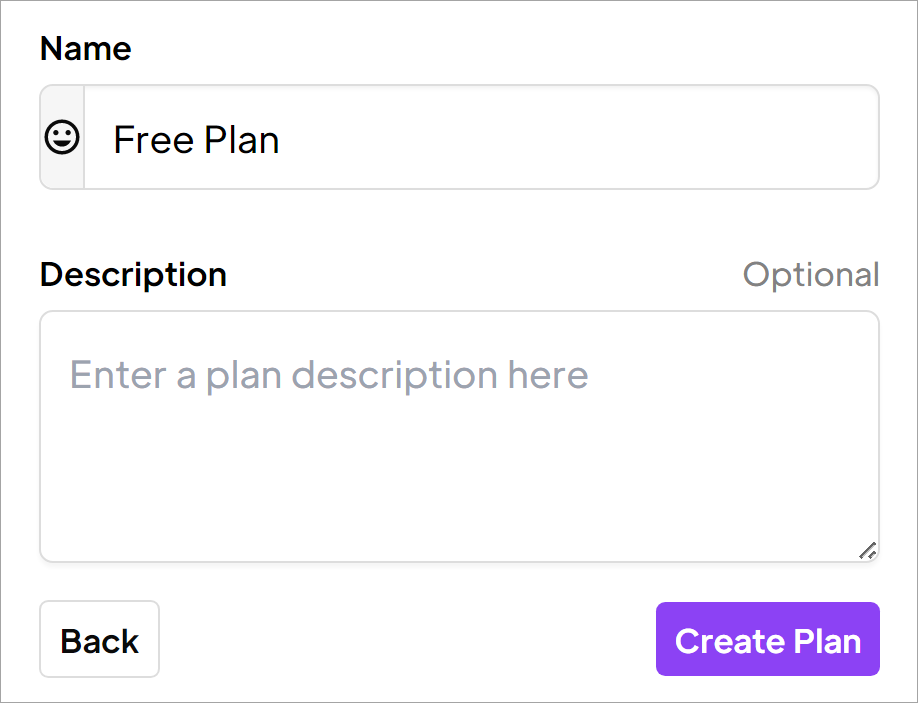 Customizing options
Memberstack returns to the Plans page and displays your new plan. On the right side of the page, open the tabs to explore and configure customization options.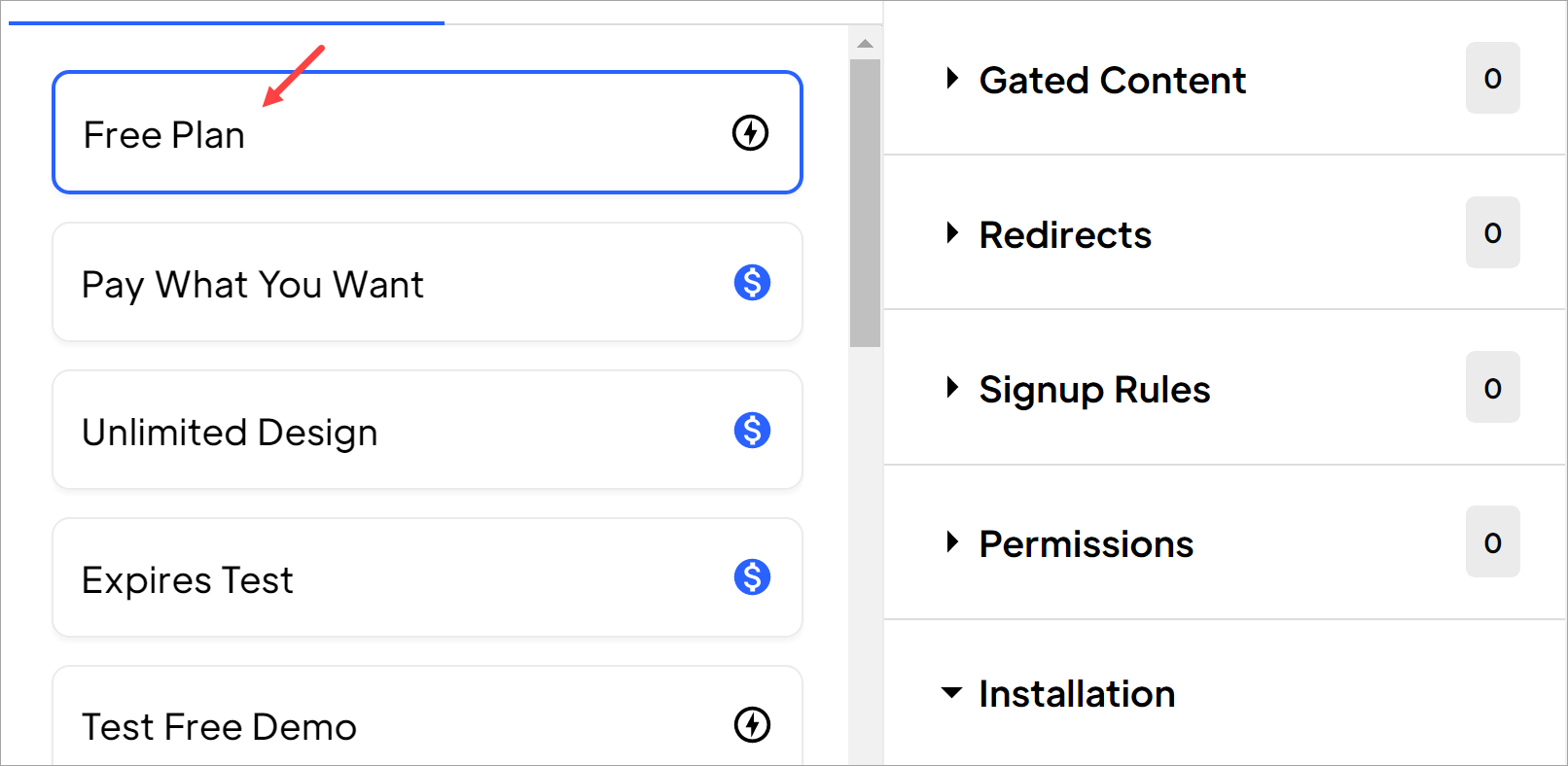 Gated Content - A robust tool that lets you decide who can access your Webflow content. Learn more.
Redirects - Take control of the user experience. Guide users to a specific page each time they complete a specific step (i.e. sign up, sign in, log out, or verify an email address). Learn more.
Signup Rules - Maybe you want to restrict who can sign up for a plan. That's easy. Learn more.
Permissions - If you have content outside Webflow, scroll through the list and select which Free plans users can access.
Installation - Copy and paste attributes to your signup flow (e.g. pricing tables) so members can join. Learn more.
That's it.
Now you know how to create a Free Plan in Memberstack.