There are dozens of ways to use free plans in Memberstack. Create account levels for different types of users, tag members based on their behavior, and more! Before we dive in, however, I'd like to point out that you may not need any free plans. If your project only has one type of user role, you can signup members without any plan and still store data, and grant access to gated content!
Step 1 → Create a free plan in Memberstack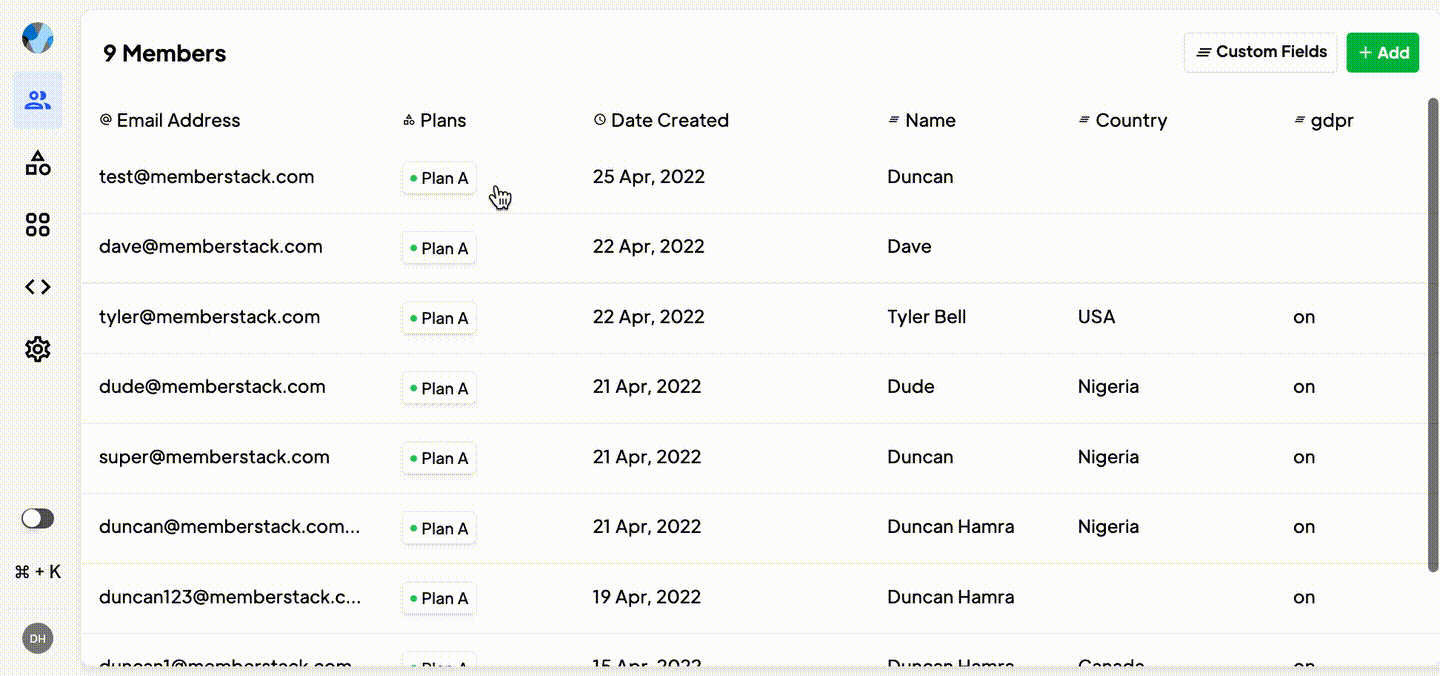 You can create and manage your plans from the Plans page in your Memberstack dashboard.
Click "Plans" in the navbar.
Click "Add a plan."
Select "Free plan" and then "Next."
Step 2 → Edit your plan's settings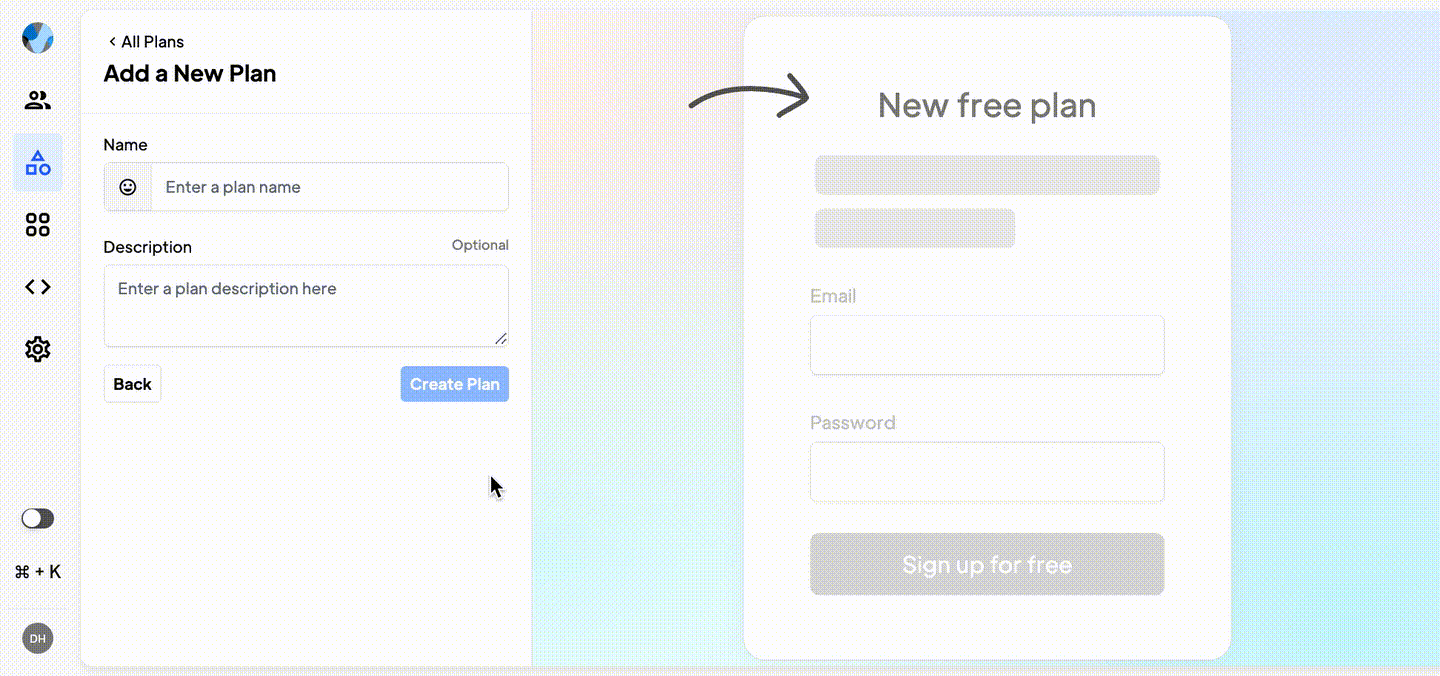 Give your plan a name, and (optionally) select an emoji to make it easier to find in the future.
Next, you can give the plan a description. These are currently for internal use, but they may become user-facing in the next few weeks. TBD during the beta.
Click "Create Plan" to save your progress.
More info required
Step 3 → Give Members a Free Plan
There are a bunch of ways to do this. We'll cover all of the most popular ways below.
Option A - Add Plan Buttons (Checkboxes, Tabs, etc.)

Place a data-ms-plan:add="PLAN ID" attribute to a button.
Link the button to your signup form.
Now, when a visitor or member clicks your signup button + completes signup they will have an account and a free plan. 🎉
If your site offers both free and paid plans, then we recommend reading this guide to setting up pricing tables with free and paid plans.
If you want members to be on multiple free plans you can create an onboarding process with multiple free plans buttons. If a member clicks on the button for Free Plan A and then Free Plan B, they will have both on sign up.
Option B - Require Everyone to Signup with the Same Plan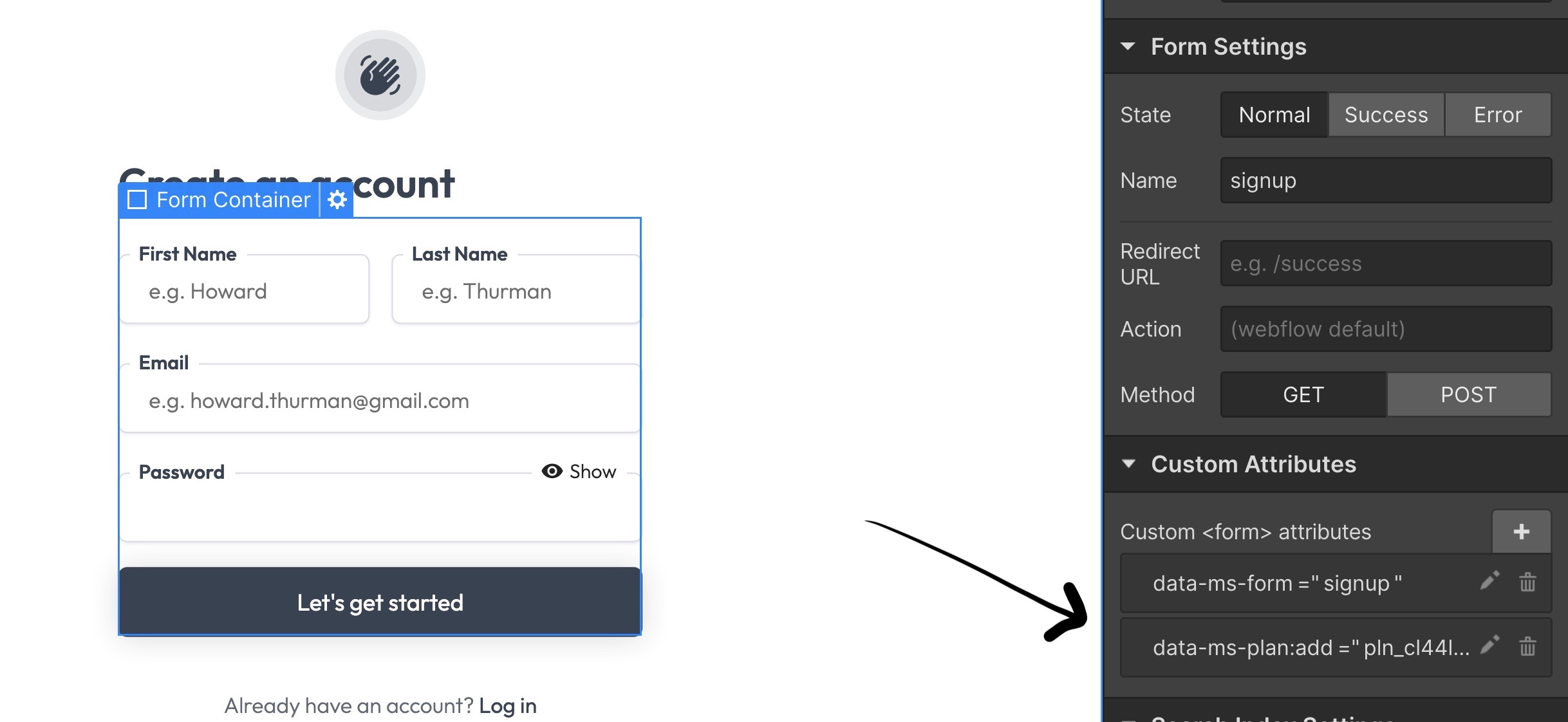 Place a data-ms-plan:add="PLAN ID" attribute on your custom signup form.
Anyone who uses this form to create an account will automatically have this plan. Note: You can require users to signup with multiple free plans by separating plan IDs with commas…
data-ms-plan:add="pln_cl44liy2t001w0uj434drfmug,pln_cl44ljbnl001x0uj4ejbcdew7"
Option C - Manually Select While Adding a Member in the Dashboard
Follow this article to manually create a new member.
This article will show you how to manually change a member from one free plan to another.