This article will show you what happens when you start from one of our Webflow Templates. TLDR: Memberstack will automatically copy the site settings of the template into your new site 🎉
Please note, that this can only be done when creating a new app.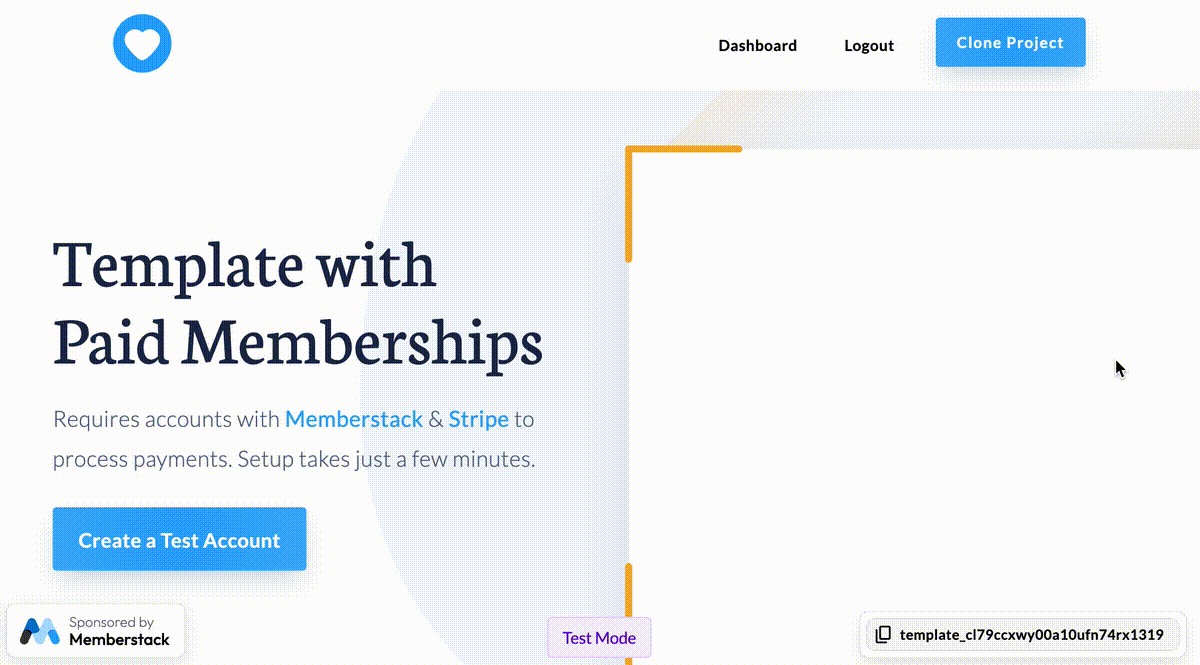 Find a Template in Webflow
Any of our cloneable templates that have this (👇) little box in the bottom right corner are templates.

Projects without an ID are signup forms, pricing tables, and other stand-alone components which don't have any backend settings to import.
Create a New App in Memberstack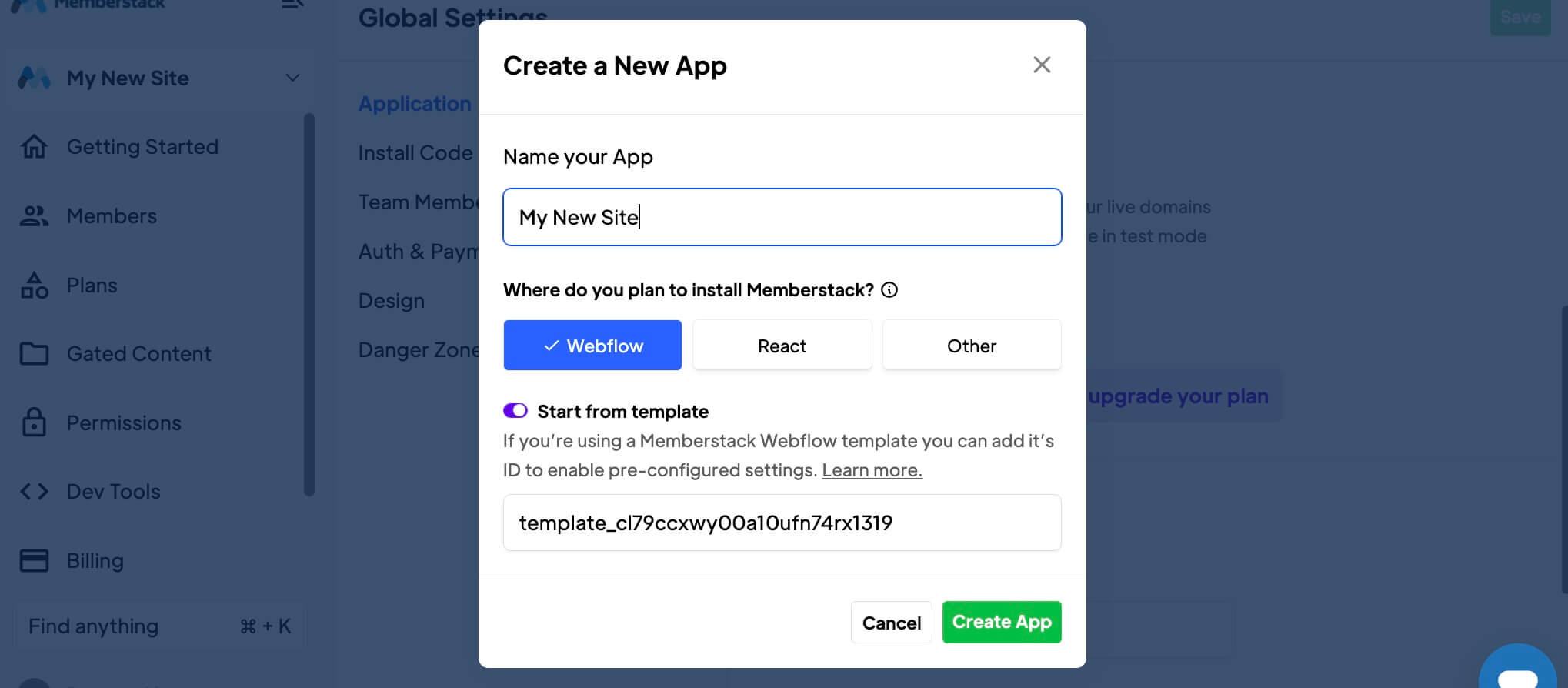 Give your app a name, select Webflow, and paste the template ID from the template you want to clone. Click "Create App" to save.
After Duplicating a Template...
This handy feature will automatically import free plans, convert paid plans to free plans (so you can set your prices), plan settings, site settings, custom fields, and gated content. 🎉
To complete your build, you'll need to swap out the header script, connect your Stripe account (if you have paid plans), and add prices.
Once you've made those prices, you'll need to update the data attributes in your payment buttons. Memberstack generates unique price ids each time you make a new price.