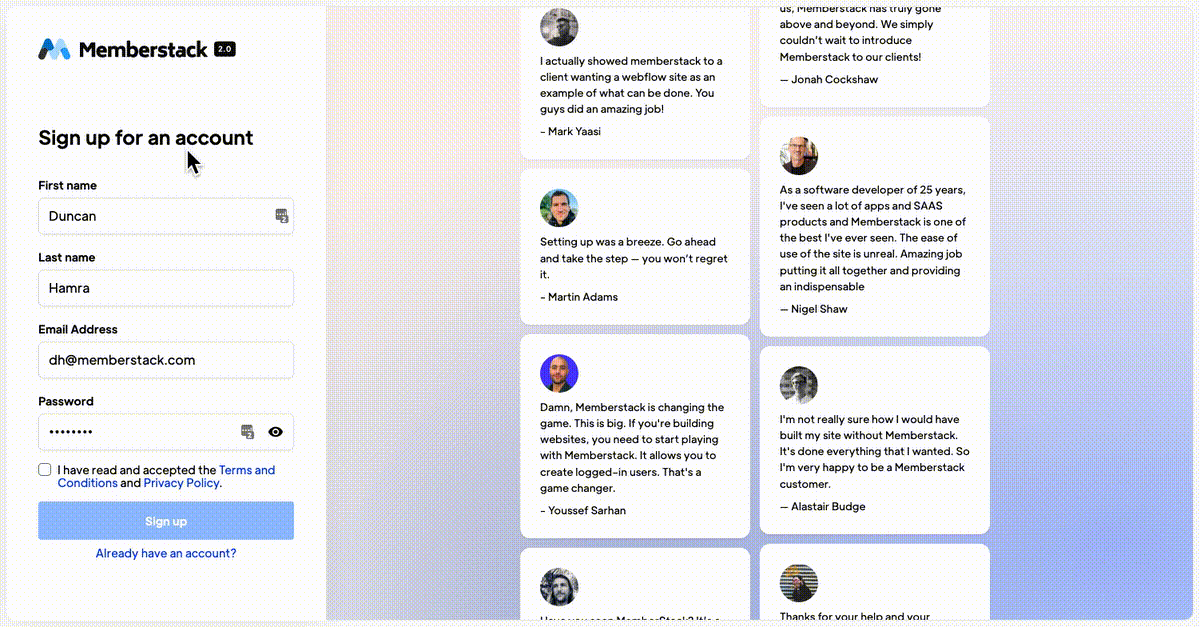 Step 2 → Name your first project & select the environment you plan to use Memberstack in.
Don't stress too much, you can easily rename your project or create another project anytime.
Next Steps
Let's Install Memberstack on your website or...
Check out our developer documentation if you're using a front-end framework like React.