By default, password reset emails requested by your members will look like this 👇 where the logo and brand color are pulled from your Dashboard's Image Settings and Design.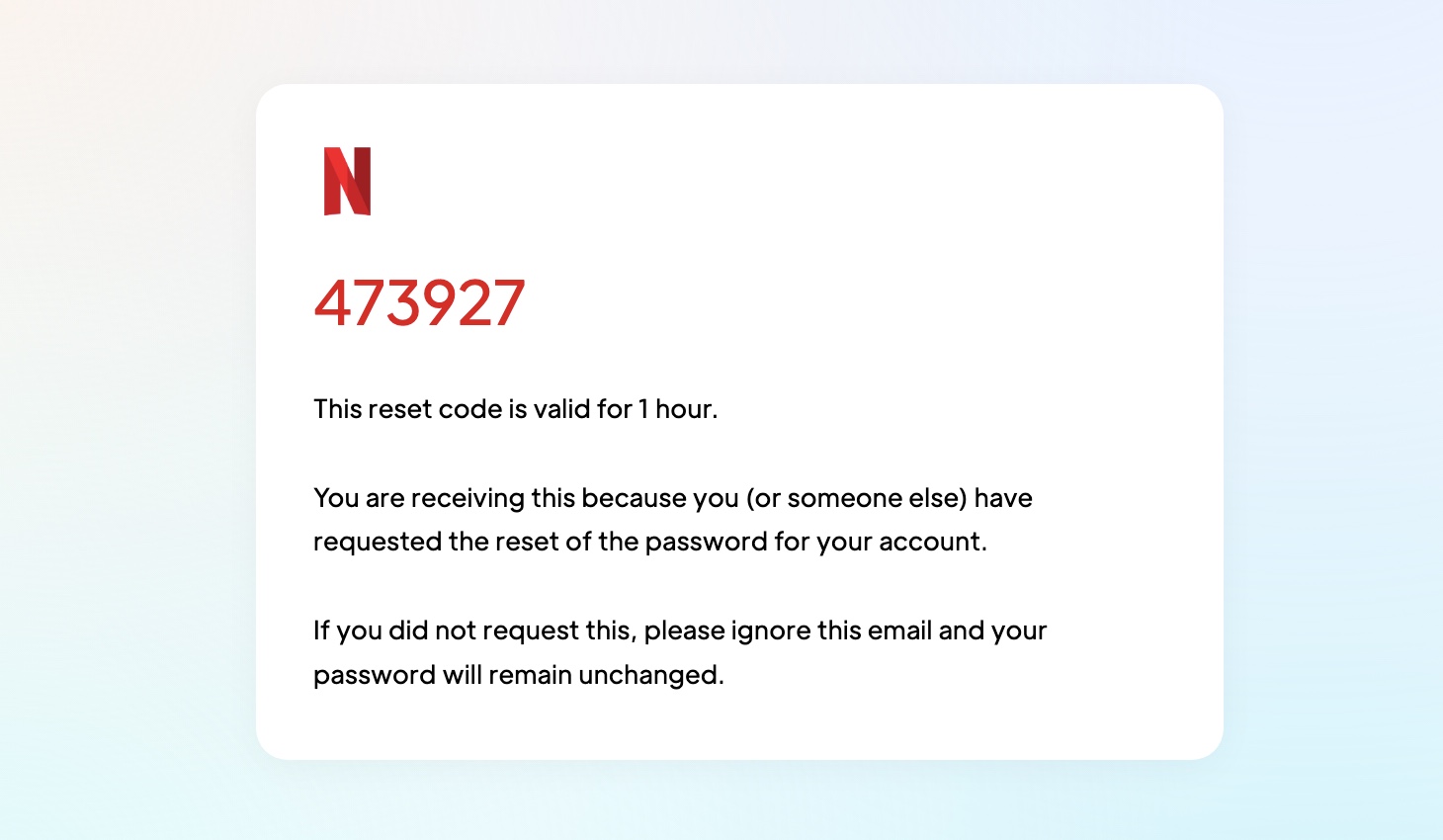 If you'd like to update the reply-to email address or the actual email copy, you can do so on the email setting page.
Update From Address
We can manually change the "from" email for you. Please fill out this form to kick off the email verification process.