Custom fields are columns of data in your Member database. You can use them to collect and store information for your members. Limit of 100 custom fields per project.
How to create custom fields.
Step 1 → Navigate to the Members page.
Click here, or click "Members" in the top left-hand corner of your project.
Step 2 → Click "Custom Fields" at the top right.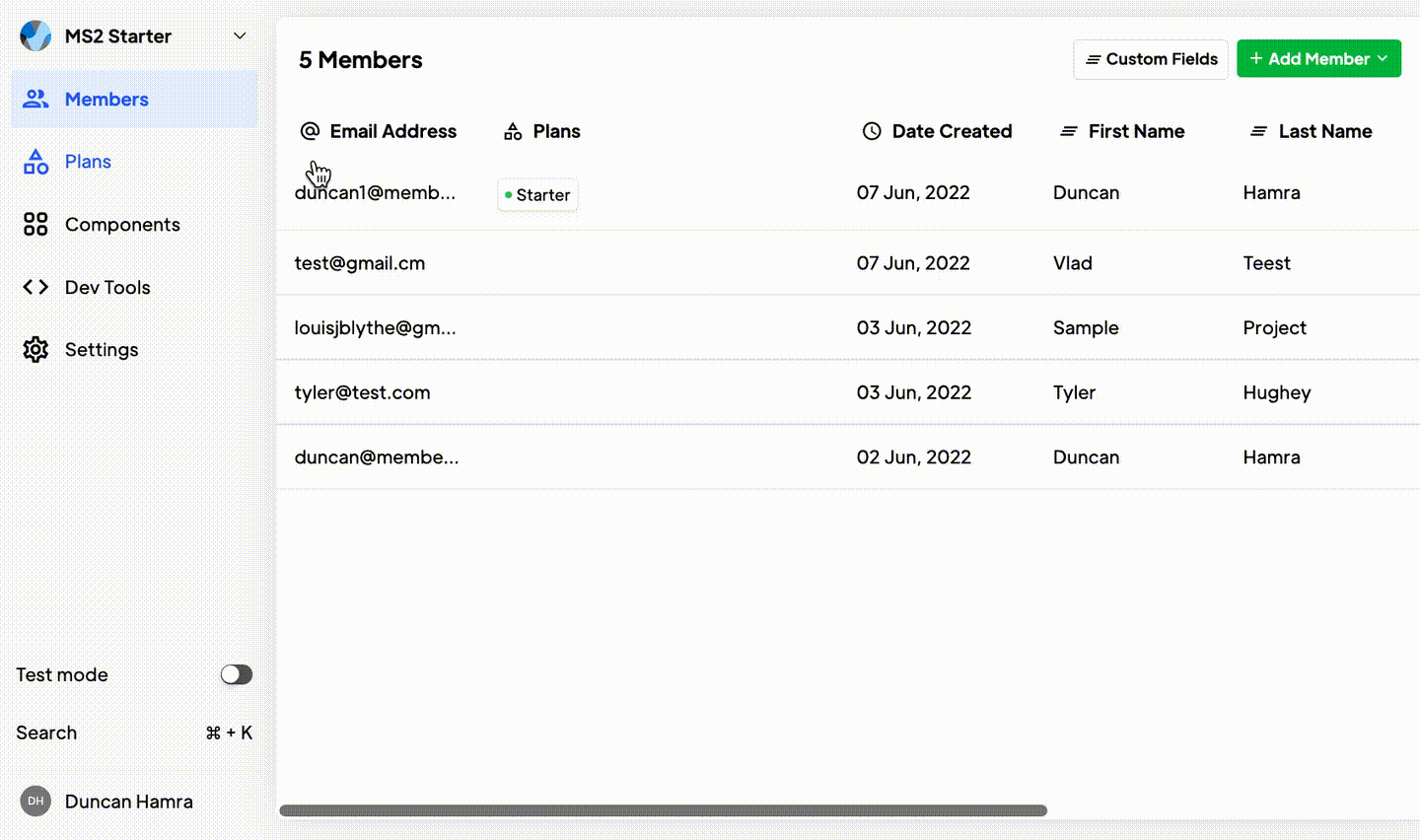 Give your custom field a name. This will be used to generate a field ID and may be visible to customers. The field name and field label should be the same thing.
Click Save.
The field will appear at the far right of your Members table. You may need to scroll to see it.
What's next?
Now that members can create their own accounts, it's time to create some free or paid plans. We can use plans to charge customers, grant access to content, and more!
------------
How to edit custom fields.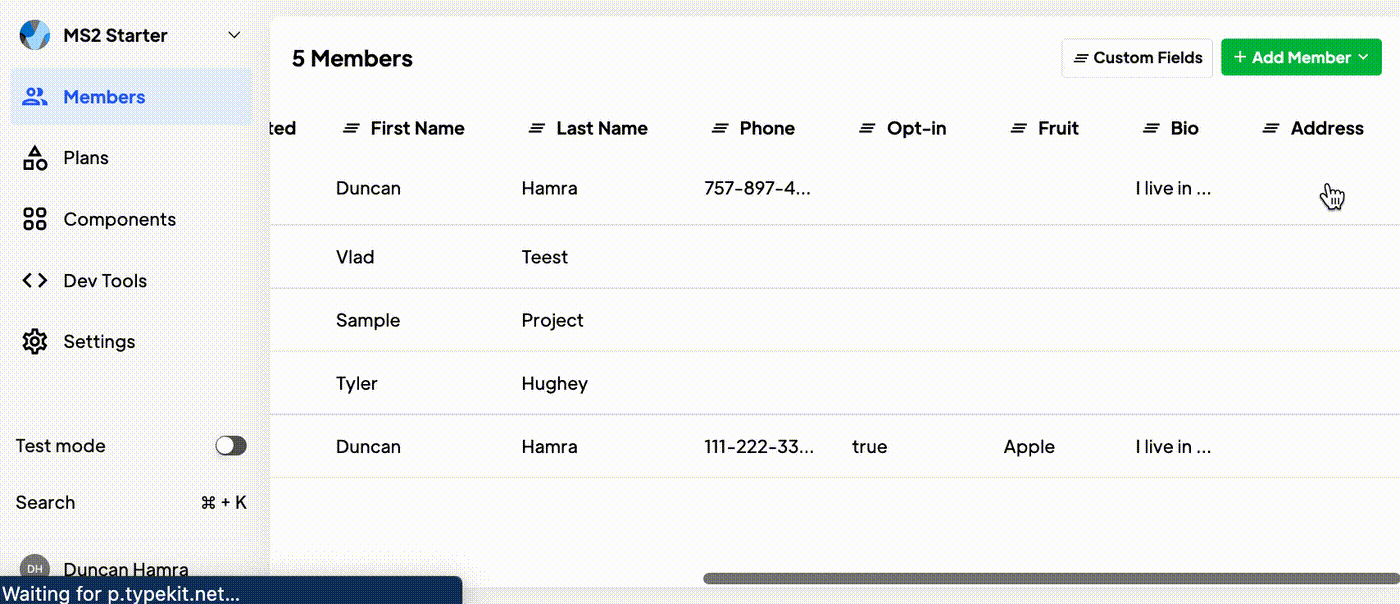 Click the Table header for the field you want to edit.
Click "Edit" in the dropdown.
From here you can update the field name. NOTE! Updating the field name will not affect the field ID which is used to collect and display member data on your site.
How to delete custom fields.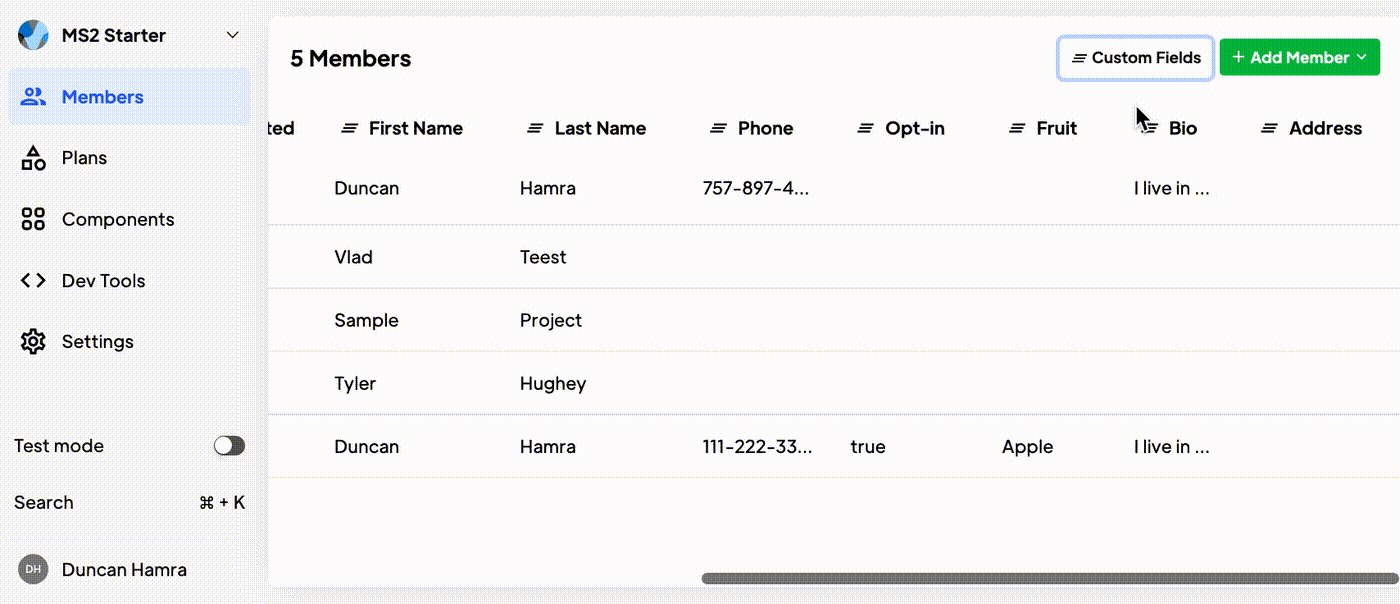 Click the Table header for the field you want to delete.
Click "Edit" in the dropdown.
Click "Delete Custom Field."
Read the warning, enter the custom field's name, and click "Proceed with deletion."