This article reviews new webhook features in Memberstack 2.0. You'll learn about the:
retry functionality
easier testing
improved metrics and insights
enhanced payloads
Opening the Webhooks Page
Go to your Memberstack dashboard.
Click Dev tools on the side menu.
Scroll down to the Webhooks heading and menu.

Endpoints
Create and manage endpoints here.
Event Catalog
Shows the available event types and payloads.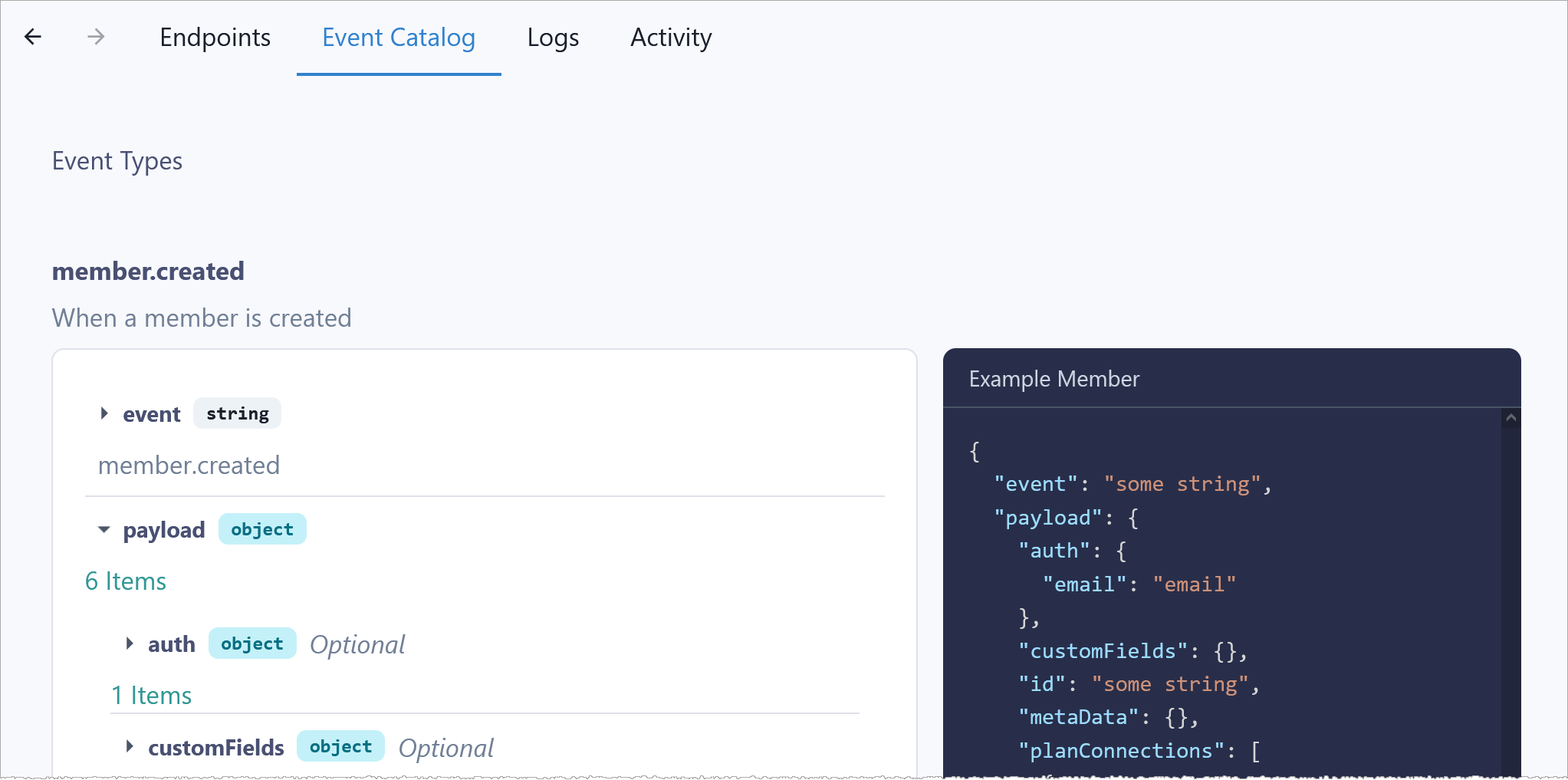 Logs
Displays previous webhooks sent to your endpoints.
Click a log event to display the sent payload. You can also see successful and failed webhook attempts.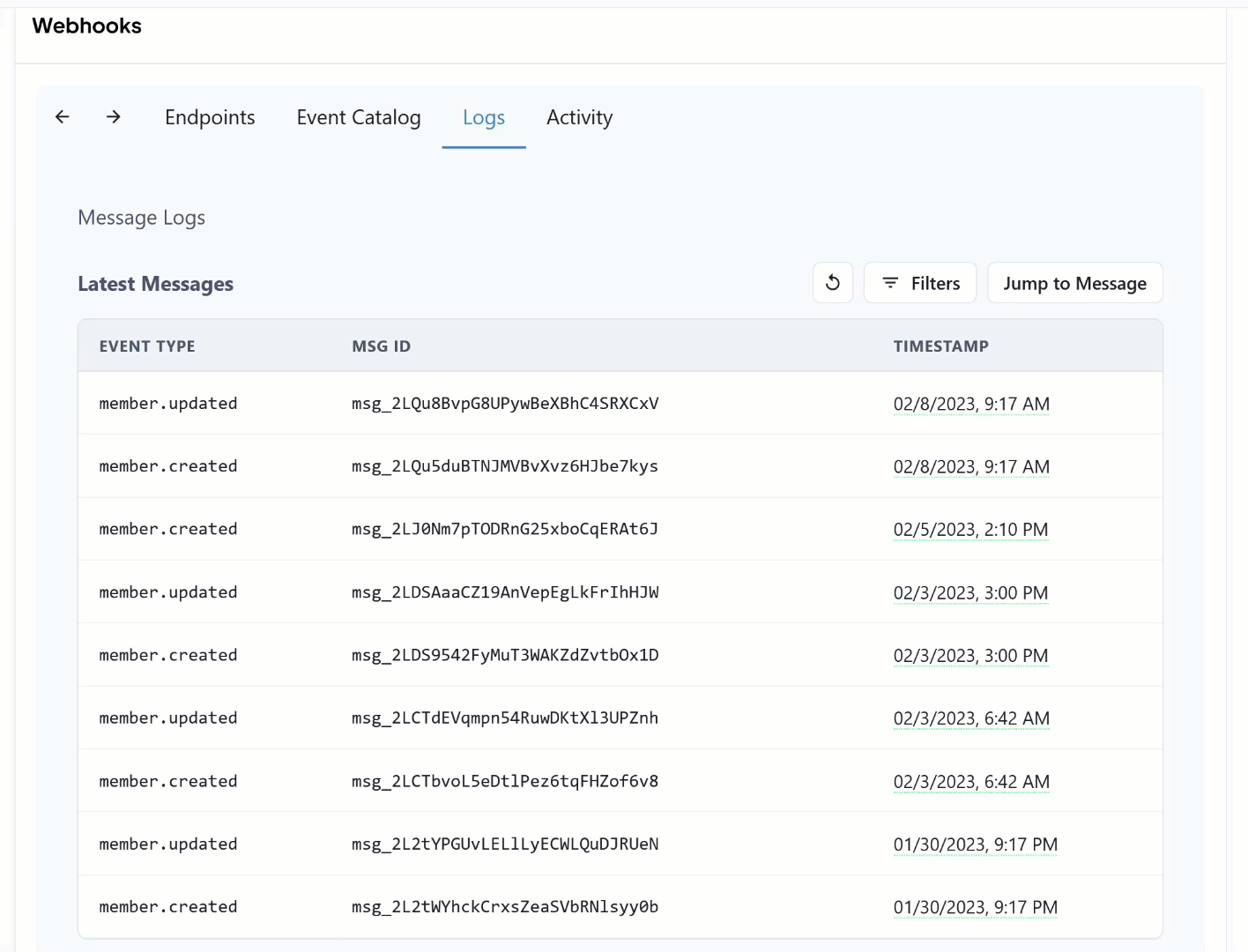 Activity
Monitor endpoint success by tracking webhook activity over the past six hours.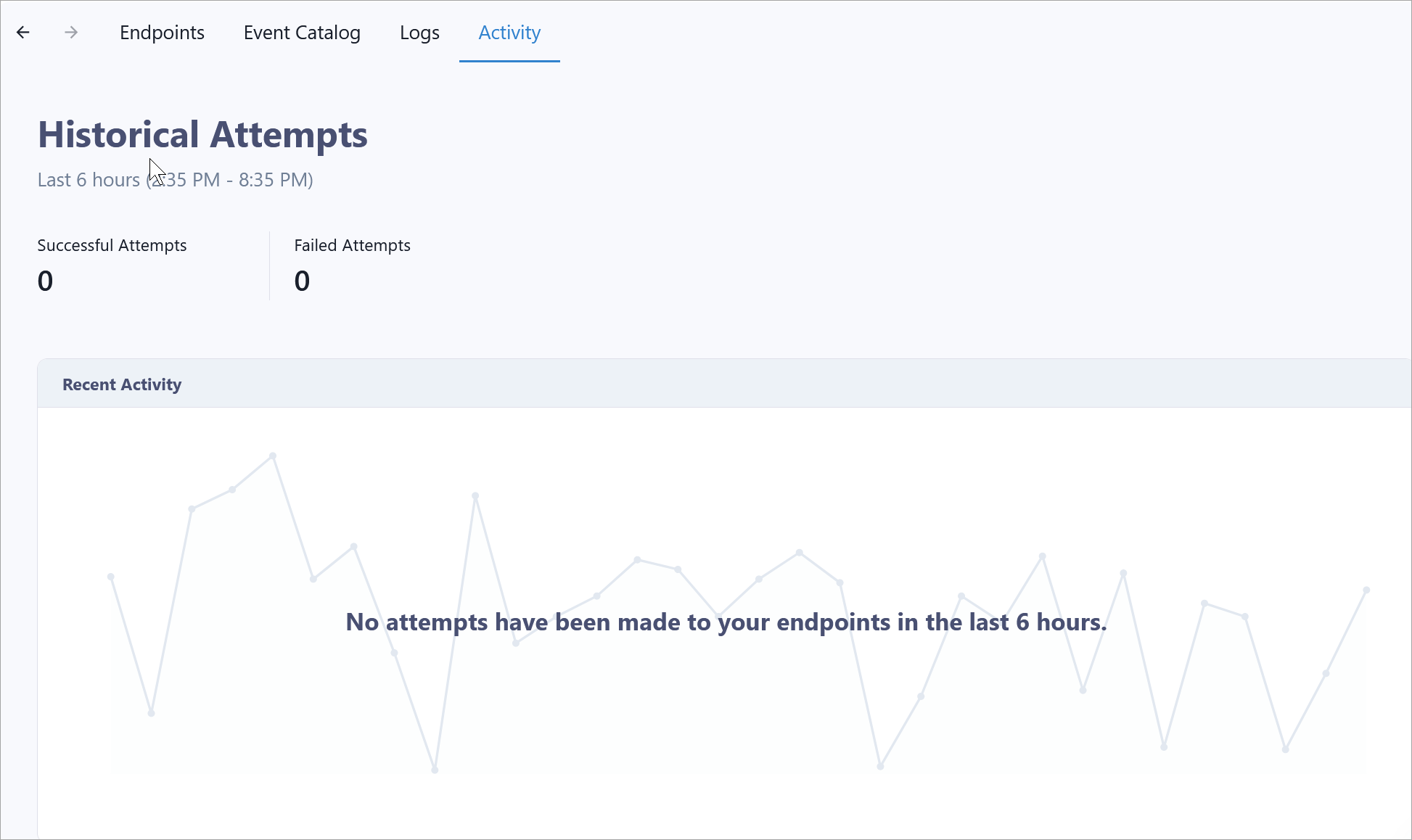 Adding an Endpoint
Next, create an endpoint and enable a testing environment.
Click the Endpoints menu tab and then click the Add Endpoint button.
Click the use Svix Play link to enable a test environment.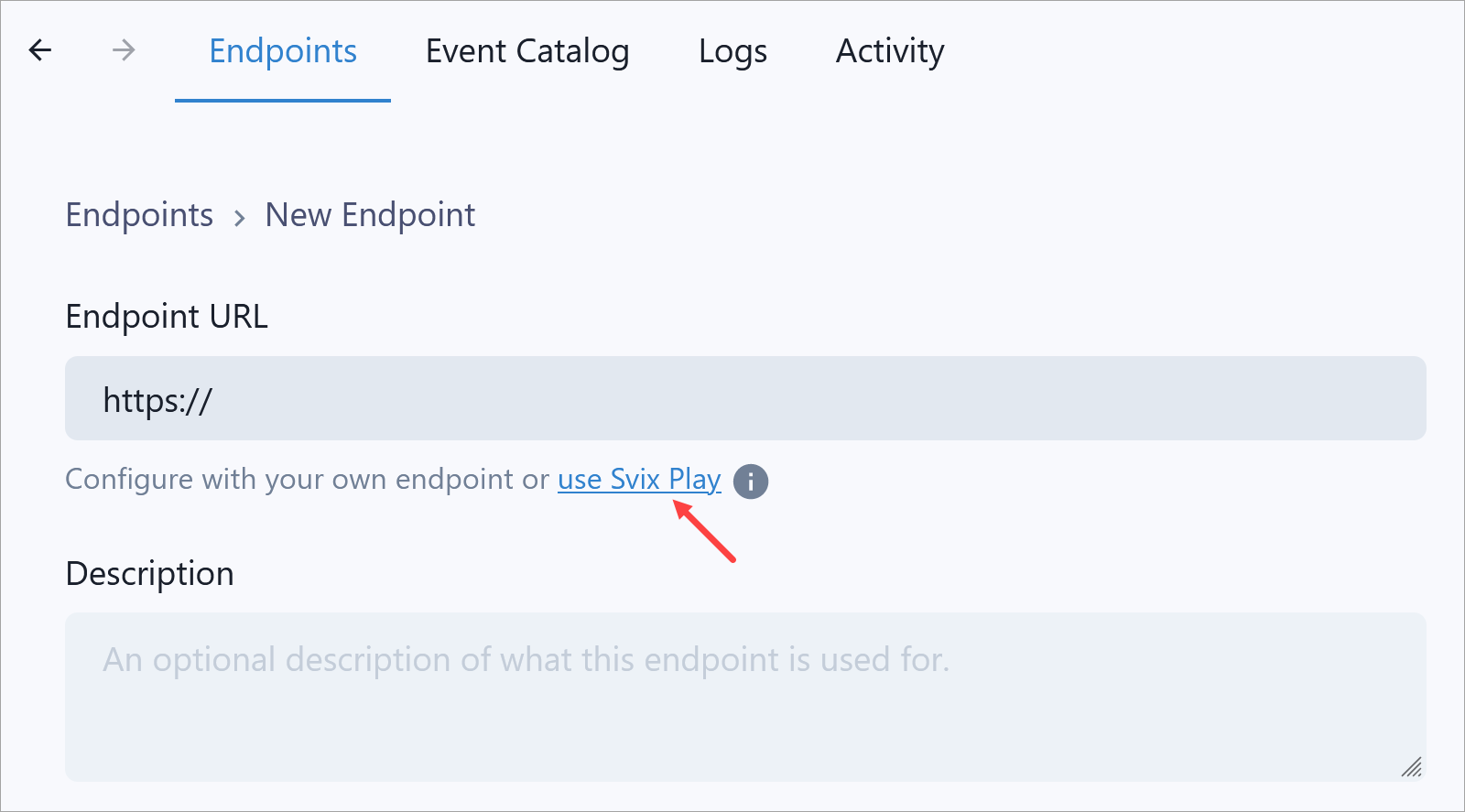 The app fills the field with a random endpoint URL. Optionally, add text to the Description field.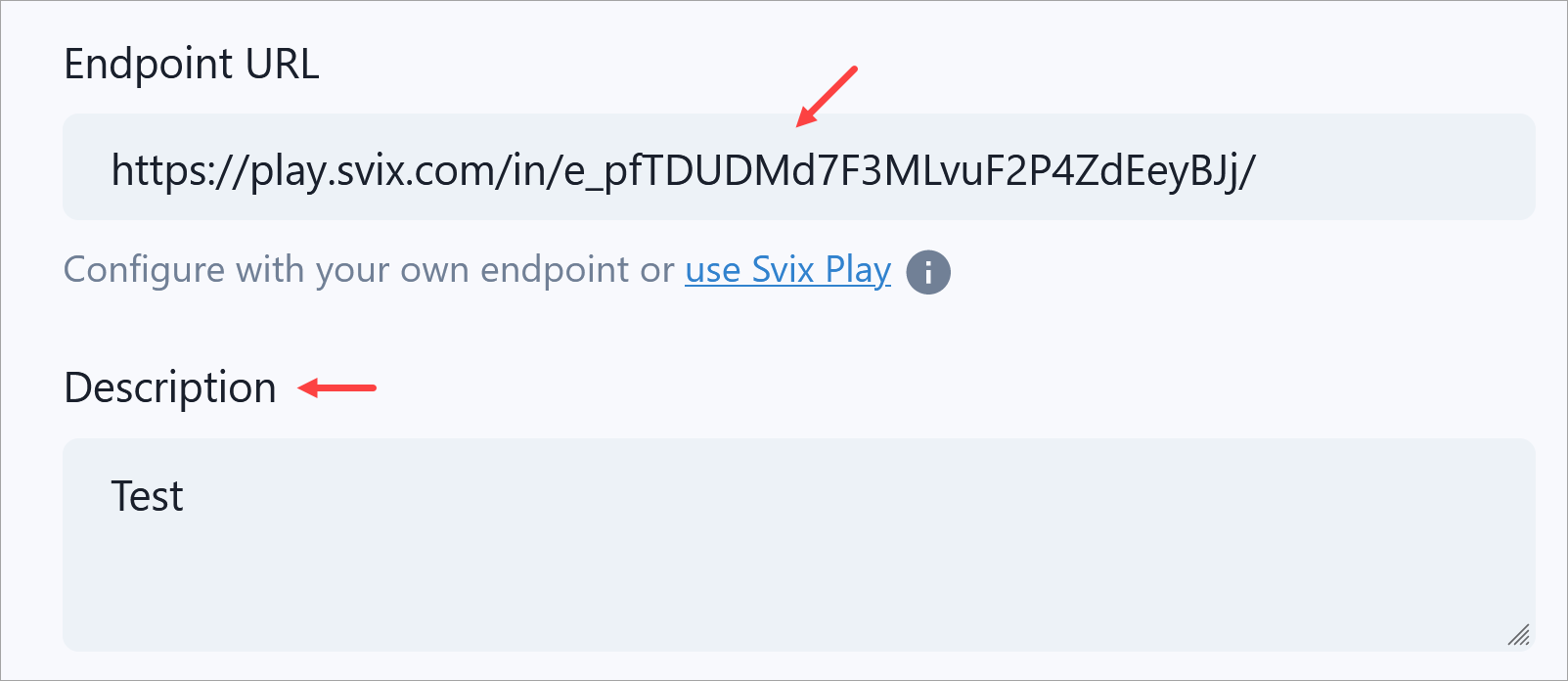 Scroll down to the Message Filtering heading and select the events to send to the endpoint.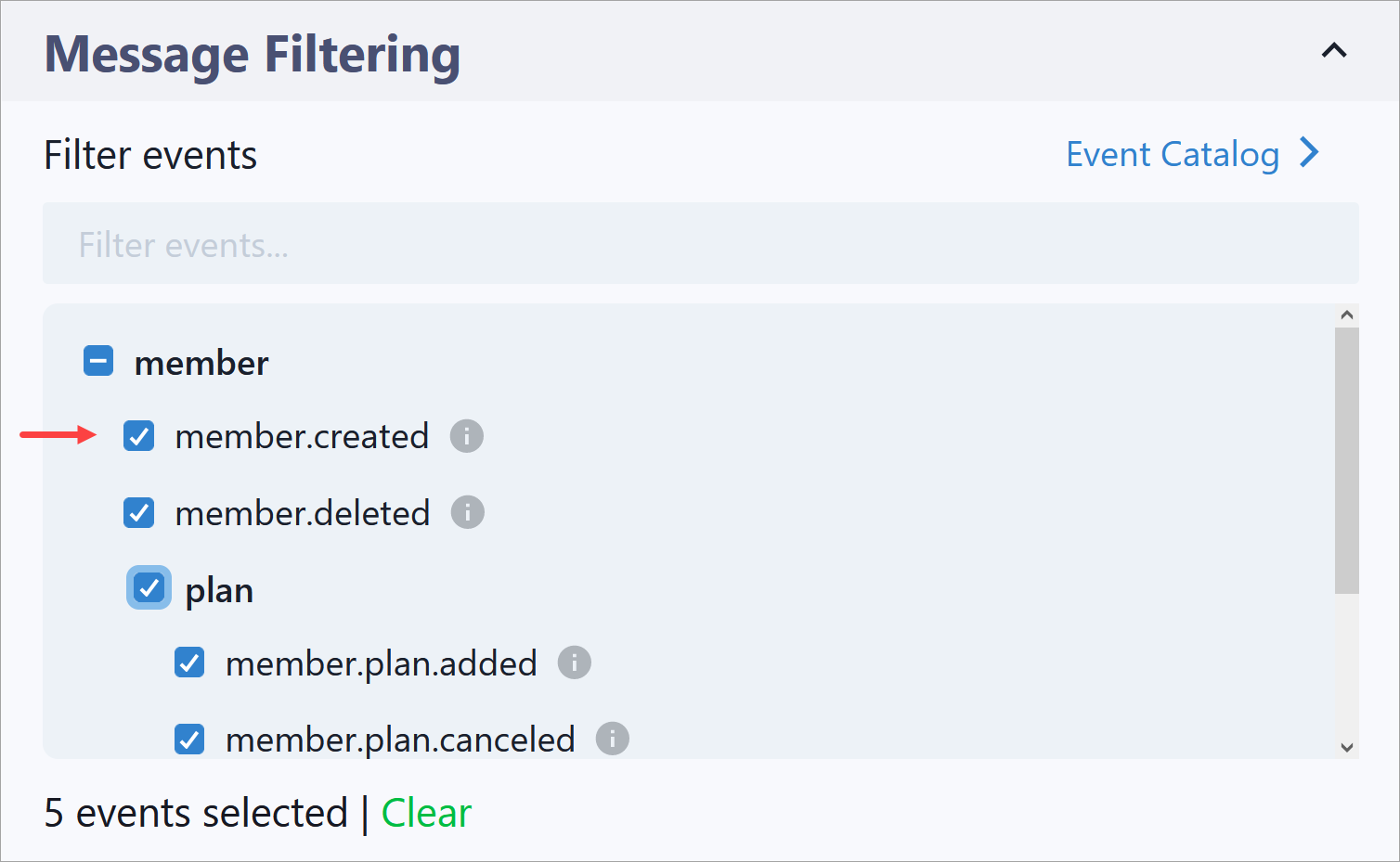 Adding an Advanced Configuration
Enable this option if you want to set the maximum number requests per second.
Expand the Advanced Configuration folder.
Check the box.
Enter a rate.

Finally, click the Create button at the bottom of the page.