This feature was built and is maintained by the wonderful team at Whalesync.
You can use their tools for two-way sync between Memberstack and other tools like Airtable, Webflow CMS, Notion & more. 🎉
This enables really powerful use cases centered around member management including:
Create new members triggered by actions on your site (like Webflow)
Manage all your members from a spreadsheet (like Airtable)
Once in a spreadsheet, you can create reports or link members to other data (like Stripe)
To get started we recommend diving straight into their excellent documentation or read-on to learn more.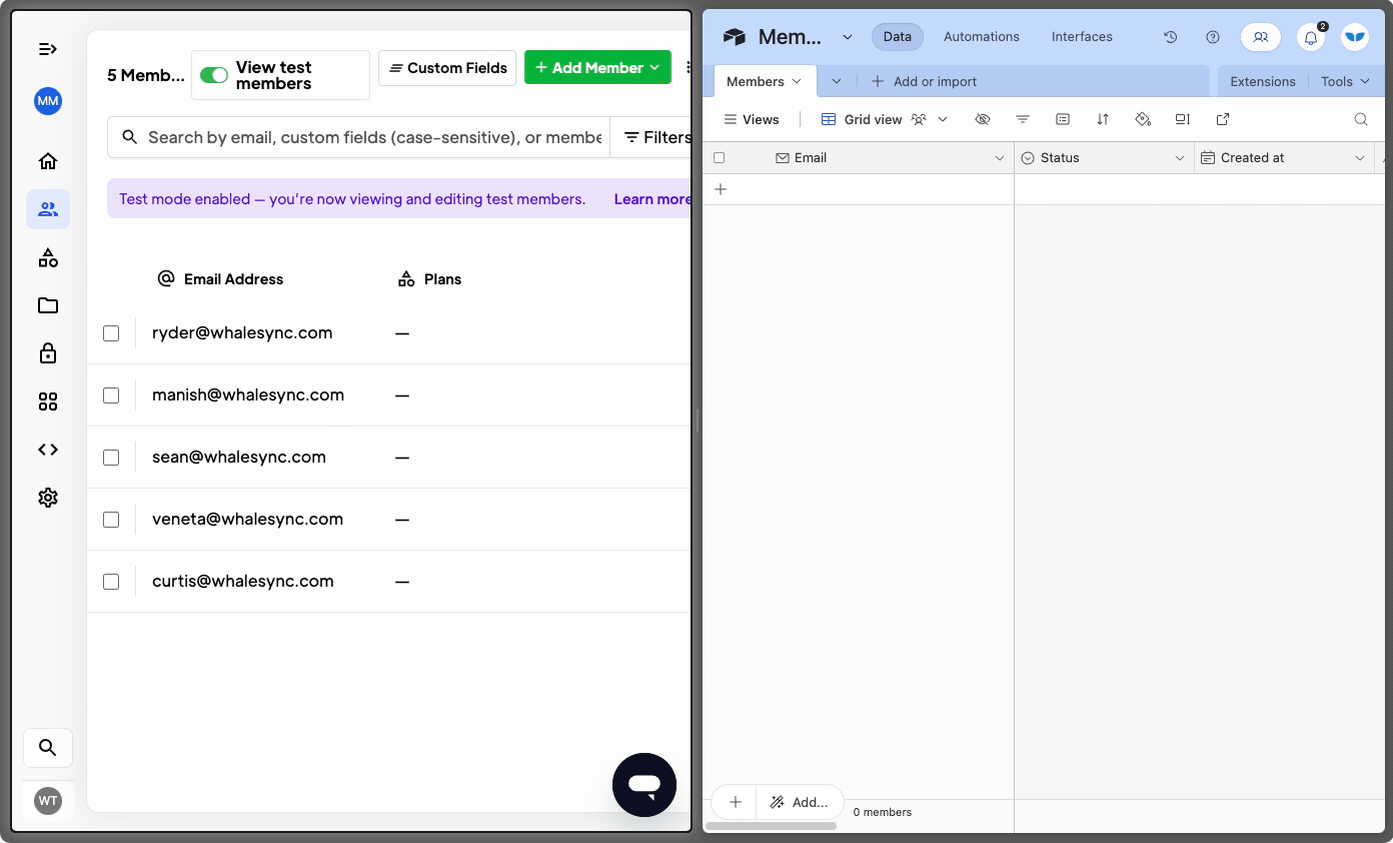 Template Pack
Try out the Memberstack Template Pack to quickly set up a sync between Memberstack and Airtable. With Whalesync's template packs, you can see your first data syncing in <5 minutes.‍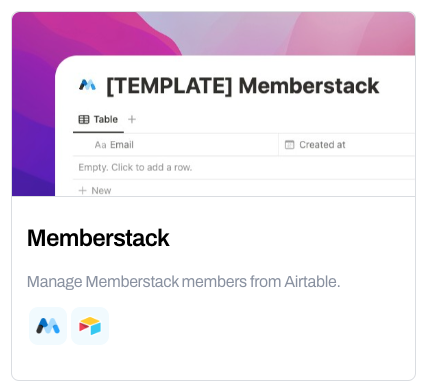 Step-by-Step Tutorial
You can also follow along here with their step-by-step tutorial →