Aside from updating a Member's email & password, there are 3 types of member data that you have access to. They are: Custom Fields, Metadata, and JSON.
You can update these items using the frontend & backend API, with forms & data attributes in Webflow, and through the dashboard.
Custom Fields
Custom fields are global key-value pairs that you want to store across all members. Meaning, that when you create a custom field property - that property becomes available to ALL members.
Learn more about custom fields.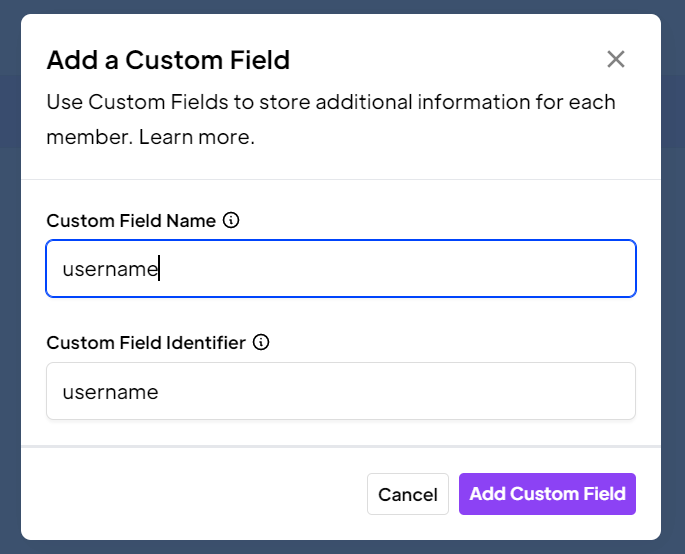 Metadata
Metadata can be used to store arbitrary information on a Member. Metadata comes in key-value pairs. But unlike custom fields, metadata is unique to each member, which means each member can have different sets of key-value pairs in their metadata.
ARTICLE PENDING - leave a comment if you need this 🙏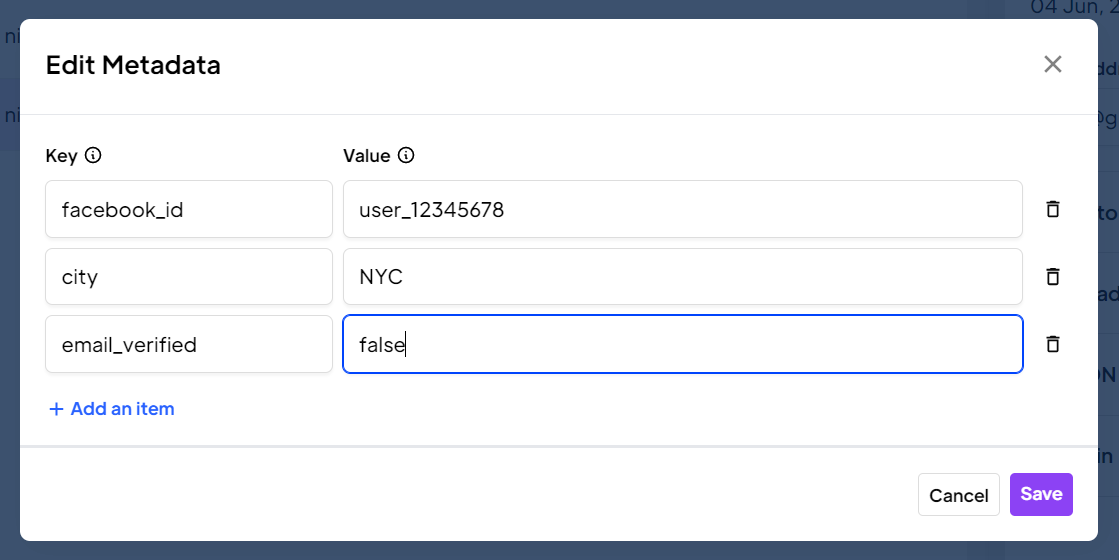 Member JSON
You can use the member JSON feature if you need to store more complex data on a Member. JSON objects can be nested, whereas custom fields and metadata only accept boolean types (true/false), strings and integers, and valid values.
ARTICLE PENDING - leave a comment if you need this 🙏